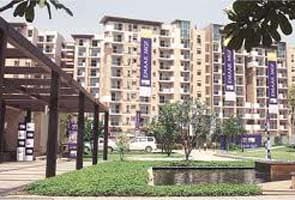 New Delhi:
Real estate developer EMAAR-MGF may have to forfeit 183 crore it deposited with the government of India as a bank guarantee for the Commonwealth Games Village that it built. The government says it has frozen the account.
Here is how they responded to all the charges:
This has reference to the media reports about DDA "confiscating" the Bank Guarantee of Rs 183 crore and pointing out certain deficiencies in the CWGV project. We would like to state as under:
1. The Bank Guarantee was extended till 31 Dec 2010, at the behest of DDA. It is incorrectly being reported in the media that the BG has been "confiscated". We have not received any notice for encashment of the Bank Guarantee as well.
2. The Games Village has been built to the highest standards of quality and design. The Village was handed over to the DDA and the Organizing Committee after a full inventory of facilities / items / assets in June 2010. The Village was fully put to use during the recently concluded Commonwealth Games. The Village received rave reviews from all participants who stayed there. All deficiencies pointed out by DDA or any other agencies were duly rectified by us. If there are any pending items that need rectification, they shall also be done after the Village is handed over back to us by the OC and the DDA.
3. No dues are outstanding to any government agencies including the Delhi Jal Board & BSES.
4. It is pertinent to note that all the project milestones were achieved as per our scope of work.
5. We would like to clarify that DDA purchased 333 apartments at a much lower rate compared to the existing market price at which Emaar MGF was selling. We are yet to receive the full payment of the same. Additionally, we had also offered the DDA an option to buy back the apartments sold to them.