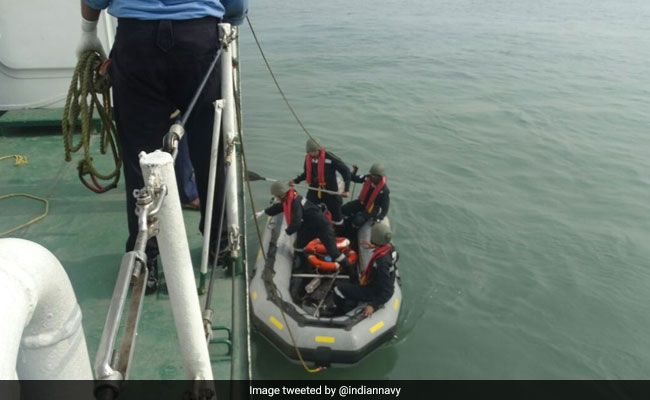 Mumbai:
Nearly 24 hours after a Pawan Hans Ltd. Dauphin helicopter carrying five senior ONGC officials crashed, rescuers have recovered the voice data recorder, officials said on Sunday.
However, a search is still on for one missing pilot, while the bodies of five ONGC deputy general managers and one pilot have been recovered till late on Saturday and brought to shore.
The Dauphin chopper lost contact with both the Mumbai ATC and the Oil and Natural Gas Corporation (ONGC) 15 minutes after take-off.
At that time, it was reported to be flying around 55 km off the Mumbai shoreline, on a regular sortie to ferry the ONGC officials to ONGC's Bombay High gas-oil fields, around 175 km northwest from Mumbai.
A massive air and sea search and rescue operation was launched by the Indian Navy, Indian Coast Guard and by late Saturday evening debris of the chopper and six bodies were recovered near Uttan, off Thane coast.
The VDR could provide clues on the circumstances and caused leading to the helicopter crash which has stunned the ONGC and PHL establishments.
The ONGC officials were identified as P. N. Sreenivasan and Pankaj Garg (both DGM, Mechanical), Jose Antony, R. Sarvanan and V.K. Bindulal Babu (all DGM, Production) and all based in Mumbai.
The two pilots have been identified as Captains V.C. Katoch and Ramesh Oathkar.