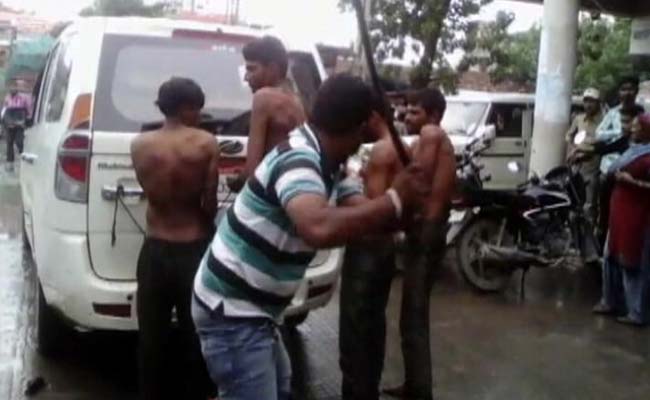 Ahmedabad:
The Gujarat police probing the widely condemned incident of thrashing of Dalits in Una town of Gir Somnath district by 'cow vigilantes' has found that the cow being skinned by the Dalits, was killed by lions.
While probing the Dalit flogging incident near Mota Samadhiyala village in Una taluka, the CID-Crime officials said they have learnt from eye-witnesses that the cow was killed by lions on the intervening night of July 10 and 11.
According to CID Inspector General SS Trivedi, who is supervising the probe, lions had killed four cows near Mota Samadhiyala that night.
"During our probe, eye-witnesses told us that lions had killed a cow in Bediya village near Mota Samadhiyala and three other cows in surrounding villages during that night. The Dalit victims were called in the morning to dispose of the carcasses. Thus, it is clear that the victims were not involved in cow slaughter," said Mr Trivedi.
Though the village is located away from Gir sanctuary, lions are usually spotted in the area. Some of the villages also fall in lion corridor used by the wild cats to move around.
Mr Trivedi said it was still a matter of investigation as to who called the 'cow vigilantes' when the Dalits were skinning the cow and what was the motive behind giving such false information, which led to the brutal thrashing.
On July 11, Dalit youths were beaten up outside Mota Samadhiyala village, when they were skinning a dead cow brought from Bediya village.
The victims included Vashram Sarvaiya, his brother Ramesh, and their cousins Ashok and Bechar, all residents of Mota Samadhiyala.
Later, the accused took them to nearby Una town and again thrashed them with sticks and iron rods after tying them to a vehicle. They were also paraded half-naked on the road in full public view.