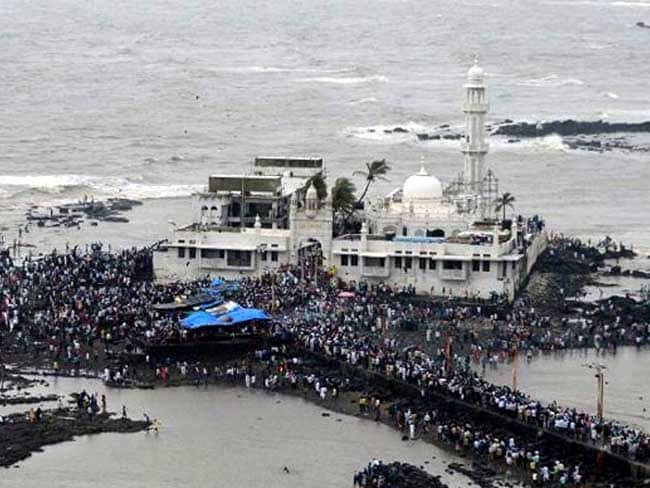 Mumbai:
"It is an era of intolerance," the Bombay High Court observed today while hearing a plea against the ban on entry of women into the sanctum sanctorum of Mumbai's Haji Ali Dargah.
"Today the atmosphere is such that everything is taken in another way. This is an era of intolerance. When it comes to religious matters people become very sensitive," a division bench of Justice VM Kanade and Justice Revati Mohite-dere observed.
The Public Interest Litigation or PIL was filed by the Bharatiya Muslim Mahila Andolan against restricting the entry of women right inside the inner precincts of the dargah, which houses the tomb of the 15th century Sufi saint Haji Ali.
The PIL states women have always been allowed at the dargah, but in June 2012, the trust restricted entry of women to the sanctorum inside the dargah.
The court's comments came while it was exploring the option of the litigants to try and resolve the issue outside of court.
The trustees of the Haji Ali Dargah had also told the court during arguments that the entry of women in close proximity to the grave of a male Muslim saint is considered as a grievous sin in Islam. It also said the existing arrangement provides for a secure place for women to offer prayers. The court has now posted the petition for further hearing on December 15.