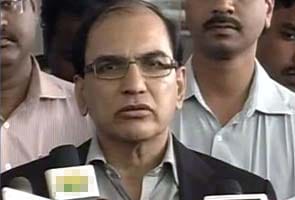 Chennai:
After over a week in hospital, Union Minister Vilasrao Deshmukh died of liver cancer on Tuesday. 67-year-old Mr Deshmukh was flown from Mumbai to Chennai's Global Hospital last week for a liver transplant, but he failed to get a liver in time.
"Had we got a liver he would have had a chance. Last night, a brain-dead donor died before we could transplant. Three donors were available today, but it was too late," said Dr K Ravindranath, Chairman of the Global Hospital Group.
Mr Deshmukh was listed as a hyper-ultra-critical case in need of a liver and kidney transplant and that put him ahead of over 200 patients registered. His actor son Riteish Deshmukh was registered as a part-liver donor, but doctors said the Congress leader needed a full liver which could only come from a brain-dead person.
Mr Deshmukh, one of the most prominent yet controversial Congress leaders from Maharashtra, had friends across party lines. Recently, Gujarat chief minister Narendra Modi asked his health officials to help find a liver for him.