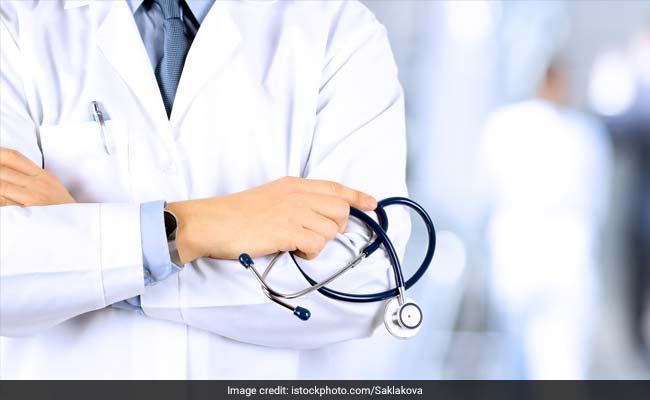 Ahmedabad:
At least 28,000 doctors in Gujarat will join the Indian Medical Association's call for a candlelight vigil on April 22 to protest against violence and discrimination faced by medical practitioners treating COVID-19 patients, an official said today.
As many as 28,000 doctors from across the state will take part in a candlelight vigil at their respective places at 9 pm on April 22, secretary of the IMA's Gujarat chapter Dr Kamlesh Saini said.
"The call was given by the IMA headquarters after several cases of violence and discrimination against doctors were reported across the country. In Chennai, locals even refused burial to a doctor who had died treating coronavirus patients. Many doctors are abused, threatened and denied entry to their residences because they are doing their duty," Dr Saini said.
The IMA wants the Centre to pass a stringent act to protect doctors and restore their dignity, he added.
If the government fails to give an assurance or bring an ordinance, doctors would observe Black Day on April 23, by wearing black ribbons on their arms, Dr Saini said.
World
Coronavirus has spread to 194 countries. The total confirmed cases worldwide are 19,73,51,250 and 42,08,314 have died; 6,37,48,066 are active cases and 12,93,94,870 have recovered as on July 31, 2021 at 9:18 am.
India
3,07,81,263

37291
Recovered
In India, there are 3,16,13,993 confirmed cases including 4,23,810 deaths. The number of active cases is 4,08,920 and 3,07,81,263 have recovered as on July 31, 2021 at 8:00 am.
State & District Details
State
Cases
Active
Recovered
Deaths

6296756 6600

80871

6083319 7431

132566 231

Sri Potti Sriramulu Nell*

296

1964117 2068

21198

1929565 2127

13354 22

2903137 1890

23502 225

2843110 1631

36525 34

171052 152

1093 16

166813 134

3146 2

2557611 1947

20934

2502627 2193

34050 27

3370137 20772

161332 6005

3192104 14651

16701 116

1001906 125

1965

986418 243

13523 3

Jayashankar Bhupalapally

9

644330 614

9141

631389 657

3800 4

975690 1558

14927

954929 1841

5834 66

791806 10

121

781172 19

10513

824850 21

260

814514 29

10076

953650 28

254

944443 33

8953

769884 26

712

759539 23

9633 3

1708410 37

729

1684925 91

22756 1

1436207 63

580 26

1410575 34

25052 3

565209 1179

13832

546136 1441

5241 20

26311 179

3302 5

22667 169

342 5

724791 72

458

714690 94

9643 1

1527250 711

11171

1497951 835

18128 5

North And Middle Andaman

1

7535 1

8

7398 3

129

120815 90

979 7

118043 82

1793 1

47856 379

4142

43488 488

226 1

27713 60

1274

25878 80

561 5

10644 1

30

10610 7

4

347137 32

260 1

341749 29

5128 2

78361 302

3484

74122 457

755 1

20328 4

50

20071 14

207

321344 137

1171 27

315795 109

4378 1

205874 146

1137 39

201217 107

3520

Shahid Bhagat Singh Nagar (Nawanshahr)

99

599053 48

544

582217 55

16292 2

342023 41

645

334016 64

7362 1

97698 874

10735

85422 1014

1541 20

61952 4

36

61106 4

810 1

64314 569

5791 41

57450 517

1073 11

38064 893

12175 313

25744 576

145 4

10178 16

77 7

10051 9

50
(Except for the headline, this story has not been edited by NDTV staff and is published from a syndicated feed.)