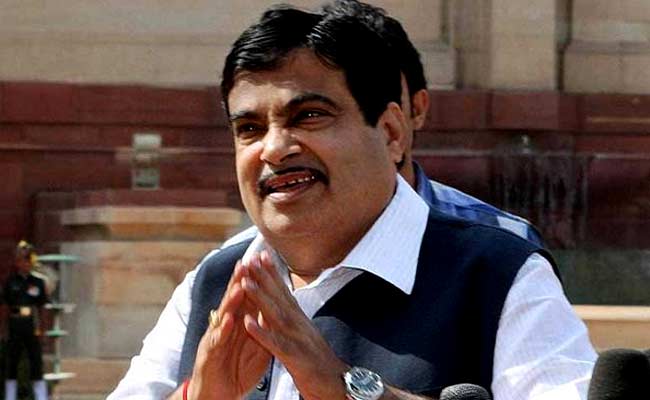 Highlights
Nitin Gadkari said he has been clarifying his position at various forums
He said "detractors" are creating misunderstandings between him and BJP
He also said he will "expose the nefarious designs of detractors"
New Delhi:
Union Minister Nitin Gadkari today said he criticised attempts by "detractors" -- the opposition and a section of media -- to create a misunderstanding between him and the party's leadership. His tweet on the matter came a day after reports said he suggested that along with victory, leaders should consider taking responsibility for defeats in public life.
"Let me make it clear once and for all that conspiracies to create a wedge between me and the BJP leadership will never succeed. I have been clarifying my position at various forums and shall continue to do so and expose these nefarious designs of our detractors," Mr Gadkari tweeted today.
In the last few days, I have noticed a sinister campaign by some opposition parties and a section of the media to twist my statements and use them out of context and draw politically motivated inferences to malign me and my party.

- Nitin Gadkari (@nitin_gadkari) December 23, 2018
The minister was reacting to media reports over his comments at an event in Maharashtra he addressed days after his party lost elections in three heartland states.
"Leadership should have the vrutti (tendency) to own up the defeat and failures. Loyalty of the leadership towards the organisation will not be proved till the time it owns up responsibility for defeat," Mr Gadkari reportedly said at an event organised by the Pune District Urban Cooperative Banks Association Limited.
Unlike success, nobody is willing to own up to failure. "Success has many fathers, but failure is an orphan, as when there is success, there will be a race to take credit but in case of failure, everybody will start pointing fingers at each other," the Union Road Transport and Highways Minister had said, news agency Press Trust of India reported.
"Sometimes, banks achieve success and sometime they will have to face failure... The banks have to face both the situations... In politics, when there is a failure, a committee is formed but in case of success, nobody comes and asks you," PTI quoted him as saying.
The BJP lost power to the Congress in Madhya Pradesh, Rajasthan and Chhattisgarh in the recent assembly polls, billed as the semi-finals to the general elections in 2019.
BJP leaders and Union ministers have said the elections' outcome was not a referendum on the performance of the Narendra Modi government.