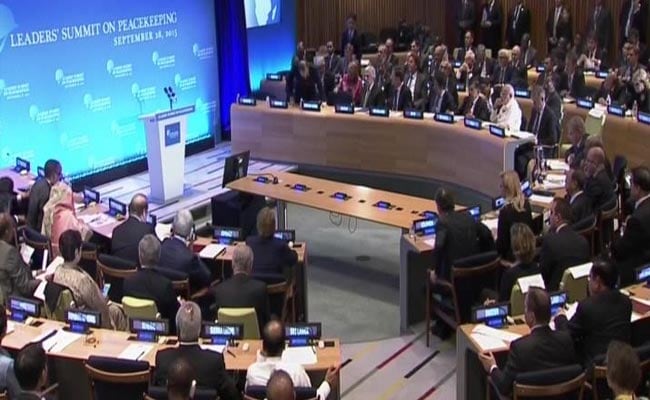 New Delhi:
Reacting sharply to a report that the the US is considering a nuclear deal with Pakistan on the lines of the Indo-US deal, India today said that anyone considering a nuke pact should first see Islamabad's proliferation track record.
"We have seen these reports and it is not for the first time this issue has surfaced. Whosoever is examining that particular dossier should be well aware of Pakistan's track record in the area of proliferation. And when India got this particular deal it was on the basis of our own impeccable non-proliferation track record," Vikas Swarup, spokesperson in the External Affairs Ministry, said.
In an apparent reference to Pakistani scientist, Abdul Qadeer Khan, who was accused of leaking the nuke technology to countries like North Korea, Mr Swarup said, "That is the reason US gave us 123 agreement in 2005 and that is why we got a NSG waiver in 2008. Pakistan's track record is completely different so we hope that will taken into account in making any such decision."
Mr Khan was one of Pakistan's top scientists and was involved in various scientific programs there until his dismissal in January 2004 by Pakistan government on the evidence provided by the US about his involvement in leaking bomb-making designs and equipment to at least three countries, Iran, North Korea and Libya.
Ahead of Prime Minister Nawaz Sharif's visit to the US this month, a report in The Washington Post said the US is negotiating a pact on new limits on Pakistan's nuclear weapons and delivery systems. A deal that might lead to an agreement similar to the Indo-US civil nuclear deal.
In a separate query on talks between the two countries, Mr Swarup said, "The understandings are very clear and that is two (Indo-Pak) National Security Advisors are to meet to discuss all issues connected to terrorism. The DG Border Security Force and the Pak Rangers and the Director General of Military Operations are to meet to sort out the issues on the border."
It is understood that Pakistan had pushed India for a meeting between their Foreign Ministers as a pre-condition for talks between their National Security Advisors which was turned down by the Indian side.