Highlights
CBI does not list Chief Minister Chouhan in chargesheet in Vyapam scam
Pen drive that Congress submitted had doctored files: CBI
Files were tampered with to add "CM" to indict Chouhan, says CBI
New Delhi/Bhopal:
For Shivraj Singh Chouhan, the three-time Chief Minister of Madhya Pradesh, the Vyapam scam, which involved bribes for government jobs, blew up two years ago into a marquee scandal.
But now, the
country's top investigating agency
has said in court that computer files submitted by the opposition Congress were manipulated in an attempt to indict Mr Chouhan.
"I was clean, so a clean chit to me was obvious; people working in public life should not level false allegations against an opponent just for the sake of defaming, allegations must be based on facts," said Mr Chouhan today.
Vyapam (an acronym) refers to the qualifying exam taken by lakhs of candidates for jobs as government teachers, doctors and policemen. Lakhs of candidates allegedly paid bribes to manipulate the exam process, including hiring proxies to take the test for them. After the first alert of a scam was sounded in 2009 by a state lawmaker, at least 35 people linked to the scandal or its investigation
were dead by 2012
; evidence, the opposition claims, of a sinister and deep-rooted cover-up.
The CBI says that the computer files submitted on a pen drive by the Congress were doctored to add the letters "CM" (for Chief Minister) after the party got access to them.
Three hard disks and two pen drives were sent to a state-run forensic laboratory in Hyderabad. They included a drive given by the Congress, which claims its contents are original and untouched, and those seized in 2013 from a senior official who helped administer the exam.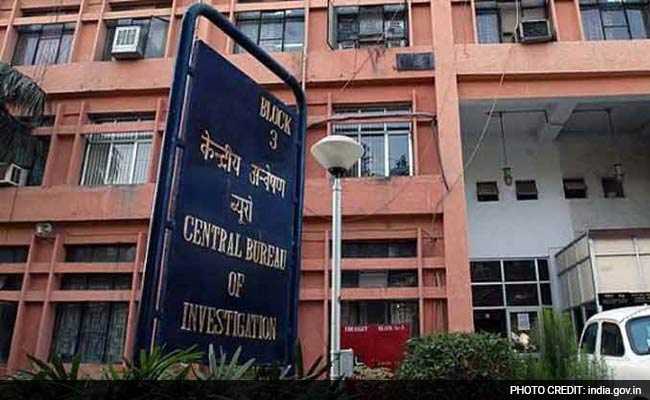 Digvijaya Singh, senior Congress leader, said the
Chief Minister was mentioned 48 times
in spreadsheets that listed politicians against candidates who were declared qualified on their recommendation.
Mr Singh, a former Chief Minister of Madhya Pradesh, claims that various whistleblowers shared computer records with them to help expose the systemic corruption and that the computer files submitted by the CBI were tampered with -- to delete the references to "CM".
One of these whistleblowers, Dr Anand Rai, today said that "an independent agency" -- a private forensic lab located in Hyderabad -- confirmed that it was the files submitted by the CBI that were manipulated.
However, the CBI says that the objections of the whistleblowers and the Congress are baseless and that the privately-run Truth Labs has not delivered a report that indicts the agency for trying to protect the Chief Minister.
Nearly 500 people -- many of them government officials and students and imposters who posed as students to take the entrance exam in 2013 -- have been accused by the CBI of colluding in the scandal in a chargesheet presented yesterday in court. The Chief Minister is not among them.