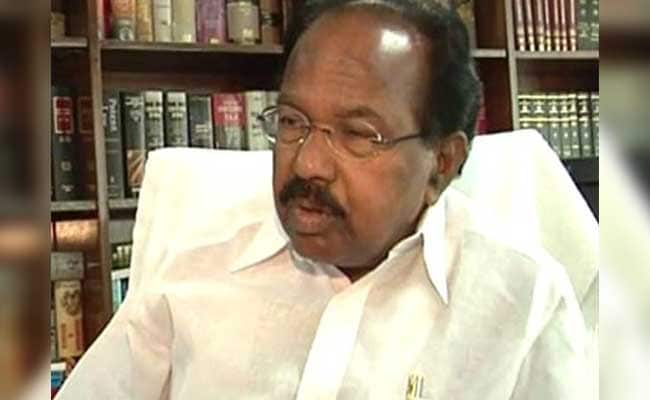 Hyderabad:
The BJP is undermining the interests of Bihar Chief Minister Nitish Kumar, and it will not be a surprise if his party, the JD(U), pulls out of the NDA government in the state, senior Congress leader M Veerappa Moily said.

The former Union minister claimed that whichever party "went along with" the BJP, including the TDP, Shiv Sena and the JD(U), were "not happy at all".

"In a constitutional arrangement (coalition government), communal forces will not tolerate secular forces," he said, adding, "Marriage between communal forces and secular forces... that will be miscarriage of marriage, it will not carry on like this, that's what is happening to Nitish, he lost his personality as a result (of joining hands with BJP to form government)."

Mr Moily said Nitish Kumar is "in that position" (a chief minister) only because of the JD(U), RJD and the Congress combine, which opposed the BJP and won the last Assembly elections.

Mr Kumar, who had snapped ties with the NDA in 2013, returned to the coalition headed by the BJP in 2017 when he walked out of the grand alliance comprising the JD(U) -- of which he is the national president -- the RJD and the Congress.


"Having taken him (Nitish Kumar), they (BJP) are really undermining his interests, it has substantially damaged the image of Nitish, it will not be a surprise if he pulls out", Mr Moily told news agency PTI.
"I think if he pulls out, it is in his interest, in the interest of his party and also in the interest of secular cause of this country," he said.
Mr Moily said in the BJP-led NDA coalition arrangement and understanding, the "sense of coexistence, togetherness and cooperation is totally absent."