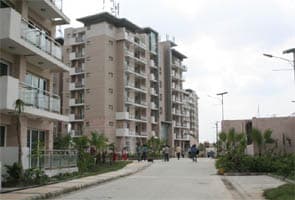 New Delhi:
The Commonwealth Games scam could be much bigger than previously thought. Every day, more and more Games-related projects are coming under the scanner and fresh details of corruption and bungling indicate how deep the rot is.
NDTV has learnt that the Central Vigilance Commission (CVC) is now looking at a robbery that could be to the tune of five thousand to eight thousand crore.
So what has the country's anti-corruption watchdog dug up so far in the great Games robbery? Sources say the CVC has found several discrepancies in tenders for Games-related projects:
Large sums of money have allegedly been paid to non-existent parties
The execution of many contracts has been deliberately delayed
The CVC has found that money paid for many Games related projects are abnormally high
It has also detected widespread bungling in the purchase of equipment for the Games

Meanwhile, investigating agencies have secured all the RTI files from Organising Committee (OC). OC Chief Vigilance Officer has now taken over OC RTI cell.
New projects under scanner

With new Games-related projects coming under the scanner, it's truly a Commonwealth can of worms. Let's now take a quick look at the fresh CWG projects in which the CVC has detected discrepancies:
It's looking into possible fraud in the purchase of HOVA Courts for the Badminton stadium
The CVC has also found fraud in tenders for the installation of kitchen equipment
Funds have allegedly been siphoned in video board tenders - at the Major Dhyan Chand National Stadium
It has also found irregularities in contracts given for audio system, LED display boards, communication units at CWG venues
The CVC is already investigating 22 other projects.