New Delhi:
Highlights
25 paramilitary (CRPF) commandos killed in Chhattisgarh
Ambushed by nearly 300 Maoists who were heavily armed
CRPF's sacrifice not in vain, attack was cowardice: Home Minister
The deadly attack that killed 25 paramilitary commandos
in Sukma in Chhattisgarh was "a cold-blooded murder", said Home Minister Rajnath Singh today. "It is an act of desperation. We have accepted it as a challenge. We will review the strategy and if necessary we will revisit (it)," he said after paying tribute to the soldiers who were killed, whose bodies were moved to Raipur. Maoist insurgents carried out one of the worst attacks of the long-running conflict yesterday; apart from those who died, six personnel of the CRPF or Central Reserve Police Force were critically injured.
The Home Minister visited them in hospital and said they are out of danger.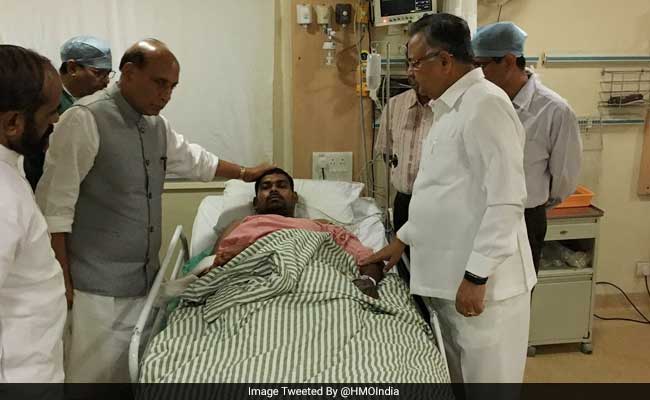 One soldier who survived the attack, Sher Mohammed, told reporters from his hospital bed that
"almost 300 of them attacked us"
.
The soldiers were guarding road workers in the Sukma district, a hotbed of insurgent violence, when they came under heavy fire.
Prime Minister Narendra Modi last evening condemned the attack and offered condolences to the families of the deceased, saying the sacrifice of their loved ones would not be in vain. "Attack on @CRPFIndia personnel in Chhattisgarh is cowardly and deplorable. We are monitoring the situation closely," he posted on Twitter.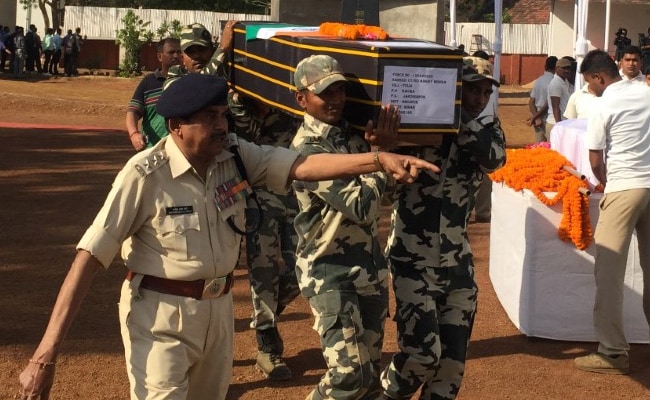 Television footage showed injured commandos in their army fatigues being stretchered from ambulances into hospitals for treatment.
Sukma, heavily forested, is a stronghold for Maoists waging war from their jungle bases. "They use
adivasis
(tribals) as their shield to prevent development," said the Home Minister. Other senior officials like Chief Minister Raman Singh also underscored that Maoists oppose efforts to build new roads and infrastructure in the remote area because it promotes the state and defeats their cause.
The Maoist insurgency started as a peasant uprising in 1967, and since then has cost thousands of lives in the rebel-dominated "red corridor" stretching through central and eastern India.
PM Modi had been seeking to stem the insurgency by earmarking development funds for revolt-hit areas and improving policing. In 2015, he urged Maoists to put down their guns and take up ploughs, saying "violence has no future".
Get Breaking news, live coverage, and Latest News from India and around the world on NDTV.com. Catch all the Live TV action on NDTV 24x7 and NDTV India. Like us on Facebook or follow us on Twitter and Instagram for latest news and live news updates.