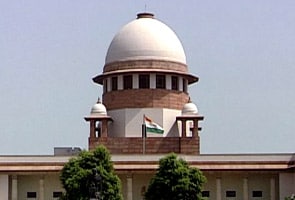 New Delhi:
The Supreme Court today excoriated the CBI for allowing the government to access a report on its coal investigation to the government before it was submitted to judges last month. The court also asked why the CBI concealed this crucial information when it submitted the report in a sealed cover to judges on March 12.
"Sharing information with the government has shaken the entire process," the judges said, adding that the CBI's actions amount to "a total erosion of faith" placed in the agency by the court.
Last week, CBI director Ranjit Sinha admitted in writing to the court that his agency's report had been vetted by the Coal Ministry, Prime Minister's Office and the Law Minister Ashwani Kumar.
The Supreme Court today asked Mr Sinha to file a new "candid and truthful" affidavit explaining why. It also wants to know what changes were requested by the Law Minister, and whether these were incorporated. "Look into the CBI manual carefully," the judges said, asking for details of how the agency decides who is eligible to access the details of its ongoing investigations.
"Our first exercise will be to liberate the CBI from political interference," the judges said today, nixing the government's arguments that the Law Minister is entitled to consultations with the CBI on legal matters.
The developments in court clattered noisily and immediately through parliament with the opposition declaring that the Prime Minister must resign. "This is the most corrupt government since independence," said BJP leader Sushma Swaraj.
The admission by the CBI about the government previewing its report was not voluntary. Judges had asked the CBI chief to state in writing if the "political executive" had screened the report.