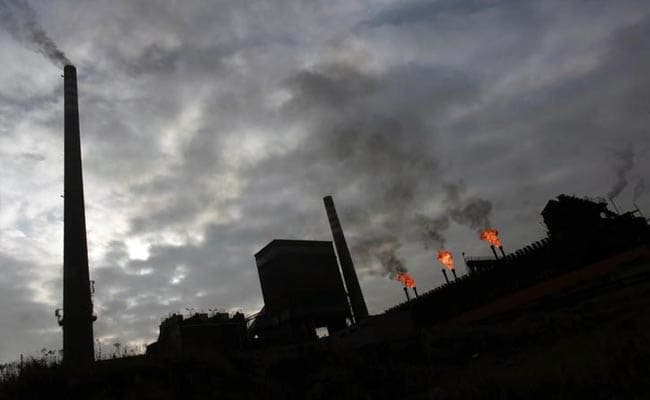 Washington:
Climate change threatens nearly 55 million people in India's coastal areas. This could lock in enough rise of sea level to submerge land currently home to more than half a billion people globally if the temperature spikes by four degrees Celsius, which is humanity's current trajectory, according to a new report.
The report published yesterday in Climate Central, a US-based non-profit research and journalism organisation also warned that the increase in temperature could submerge a whopping 145 million in China also.
The findings come just weeks ahead of a UN climate summit in Paris from November 30 to December 11. The objective of the summit is to cap the rise in Earth's temperatures to two Centigrade above pre-industrial levels. Achieving the two-degree goal remains a serious challenge.
"A 4C warming scenario could lock in enough sea level rise to submerge land inhabited by half or more of today's population in Shanghai and Shantou, China; Haora (Howrah), Calcutta and Mumbai, India; Hanoi, Vietnam; and Khulna, Bangladesh," it said.
The report, however, said that if the increase in global temperature is managed to two degrees, which is the target set by the international community, then this man-made calamity could be considerably reduced.
If the world temperature rises by two degrees Celsius, homes of 20 million people in India would be submerged in sea while the figure is expected to be 64 million in China.
Carbon emissions causing four degrees Celsius could lock in enough sea level rise to submerge land currently home to 470 to 760 million people, the report said.
It also showed that aggressive carbon emissions cuts resulting in 3.6 degrees Fahrenheit warming - equivalent to two degrees Celsius - could bring the numbers down to 130 million.
According to the report, China - the world's leading carbon emitter - also leads in coastal risk, with 145 million people living on land ultimately threatened by rising seas if emission levels are not reduced.
Twelve other nations each have more than 10 million people living on land at risk, led by India, Bangladesh, Vietnam, and Indonesia.
The United States is most threatened outside of Asia, with roughly 25 million people on implicated land.
Meeting the 3.6F goal would cut exposure by more than half in the US, China, and India, the world's top three carbon emitters, as well as in many other nations.