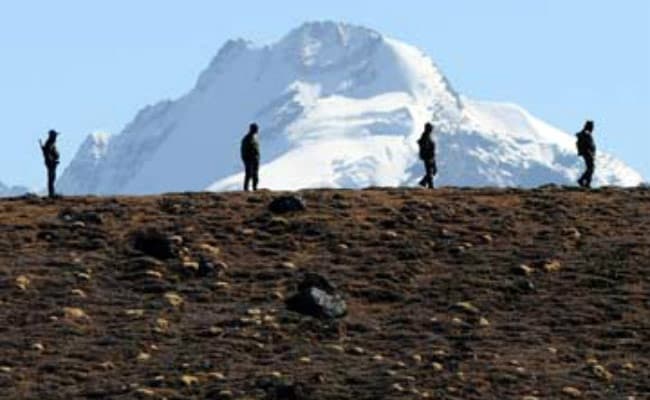 Beijing:
An article in China's state-run Global Times today accused the United States and other countries of trying to escalate the China-India standoff in the Sikkim sector to replicate the "South China Sea trick" and seek strategic benefits.
"More than five weeks into the border standoff between China and India, some countries other than the two directly involved are trying to step in," an op-ed article in the state-run Global Times said, directly mentioning the United States and Australia.
The article titled 'Instigating Sino-India confrontation won't benefit US' referred to commentaries in the US media calling on Washington to provide to support India to "deter and counter" China and rally the world against Beijing.
It also took exception to Australian Foreign Minister Julie Bishop's call for resolving the Doklam issue peacefully, saying "(Julie) Bishop intends to blur the nature of the face-off and shows disguised support for India."
The article claimed "so far, the Donald Trump administration has paid little attention to the US-India ties, and their divergences over issues like trade and immigration remain".
"The Americans may think they can copy their South China Sea trick. But what did the US get from the maritime disputes? Likewise, Washington won't get any benefits from the escalation of the Sino-India confrontation. China won't give up safeguarding its territory because of US interference," it claimed.
Accusing the United States, the article said the US seems to be everywhere when conflicts come up and it seldom takes an impartial posture to help address the problems. "There are certain forces in the West that are instigating a military clash between China and India, from which they can seek strategic benefits at no cost to themselves. Washington applied this scheme in the South China Sea disputes," it alleged.
China claims nearly all of the strategically vital South China Sea. The Philippines, Vietnam, Malaysia and Brunei, as well as Taiwan, also claim parts of the sea. While the US is not a claimant, it has criticised what it has termed Chinese "militarisation" of the sea.
The article also blamed the United States and the erstwhile Soviet Union for the 1962 India-China war. "It's necessary to note that half a century ago behind the border war between China and India, there were the invisible hands of the US and the Soviet Union," it claimed. The article said "neither China nor India wants a war".