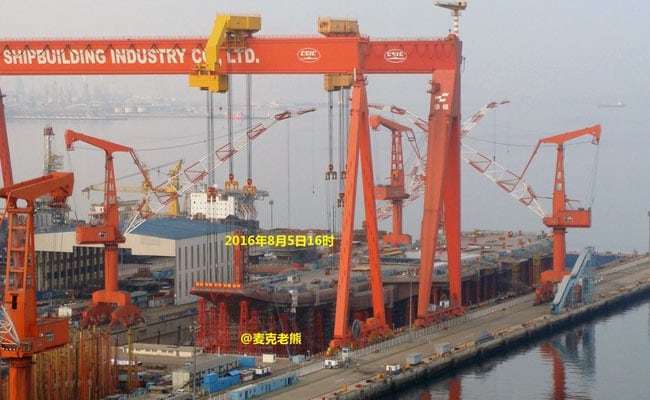 Highlights
Images of China's first made-at-home aircraft carrier appear online
Warship is nearly complete and could be ready for sea trials next year
India's own indigenous carrier Vikrant has been repeatedly delayed
New Delhi:
China's first-ever made-at-home aircraft carrier, designed to base fighter jets and helicopters, is nearly complete and could be ready for sea trials next year, according to a
leading defence news portal
and photos available
online
.
The photos suggest that the ship now awaits only the installation of its superstructure - also known as the "island" of an aircraft carrier. This part houses the bridge of the ship, its aviation facilities, and its radar and electronic warfare systems in addition to other key systems.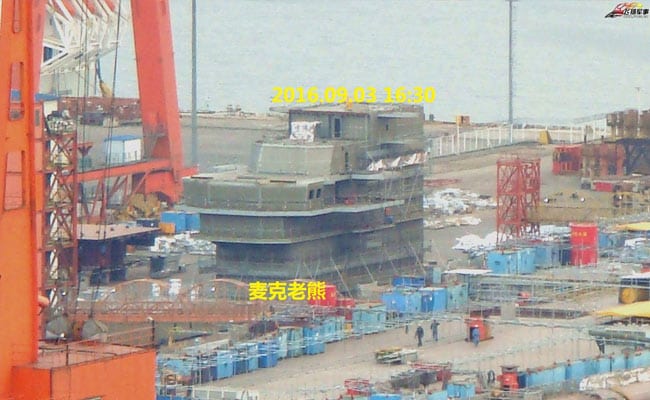 Responding to queries following the leak of several new images of the carrier under construction, Colonel Wu Qian, spokesperson of the Chinese Ministry of National Defence has said, "What I'm authorised to tell you is that the construction of the first domestically-built aircraft carrier is pressing ahead according to plan. Our first domestically-built aircraft carrier not only looks impressive, it is also strong and powerful inside."
The carrier is being constructed at a dry dock in the port of Dalian, east of Beijing.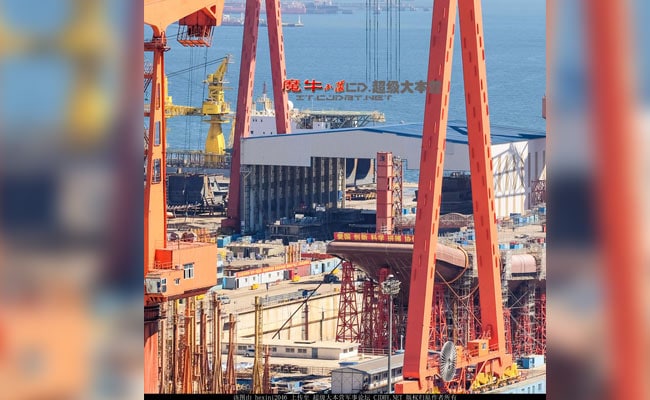 The ship is thought to be modelled on China's first carrier, the Liaoning, which was originally made in Russia, but transferred to the Ukraine after the dissolution of the Soviet Union from where it was acquired by China in 1998.
The Type 001A carrier is expected to carry an air arm of approximately 36 aircraft including 24 Shenyang J-15 air-superiorty fighters, Russian Ka-31 airborne warning and control helicopters and 8 multi-role helicopters.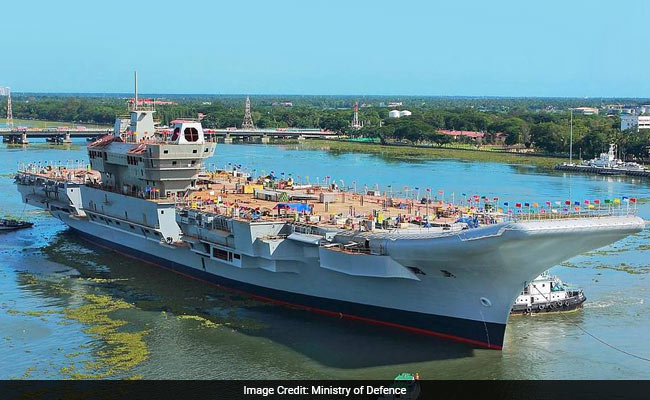 The Indian Navy is one of the most experienced operators of aircraft carriers in the world but has only one operational aircraft carrier presently, the INS Vikramaditya, which was acquired from Russia. India's own indigenous aircraft carrier, named the Vikrant (after India's first carrier), has been under development in Kochi since 2009, but completion of the warship has been repeatedly delayed with key systems, including its primary radar system and surface-to-air missiles yet to be acquired.
Indian Navy officers monitoring Chinese naval shipbuilding have told NDTV in the past that learning to operate aircraft carriers efficiently takes years of experience. The pace with which China continues to produce submarines and warships, including aircraft carriers, is, however an eye-opener.