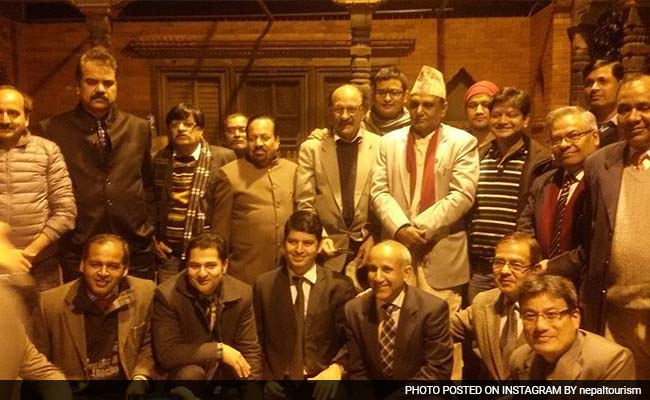 Kathmandu:
China will provide over Rs 1,400 crore (USD 210 million) as soft loan to Nepal to construct a regional airport in Pokhara as part of the country's efforts to develop its aviation sector and avoid a situation similar to one faced during the ongoing blockade of border with India by Madhesis.
"If Nepal has been able to develop its air service in a credible way, we would not have to face shortage of essential goods during blockade in the southern border," Nepalese Tourism Minister Ananda Prasad Pokharel said.
He was referring to the blockade led by Madhesis, mostly of Indian-origin, who are opposed to the new Constitution.
"Our national flag carrier needs wide body and cargo aircraft to strengthen our air service so as to making the country self-reliant," he said.
Mr Pokharel said that the government is working in partnership with the government of China to develop and expand airports in the country so as to improve its air service.
China has agreed to provide Rs 1,400 crore (USD 210 million) soft loan to construct Pokhara Airport as a regional airport, he said. Pokhara, the second largest city of Nepal, is considered as tourism capital of the country.
Once the loan agreement is signed between Nepal and China this year, the airport will be completed within four years, Mr Pokharel said.
Similarly, China has also shown interest in assisting Nepal to expand Gautam Buddha Regional Airport in Lumbini.
He was speaking at a symposium on Nepal-China cooperation in civil aviation sector organised by Asia Pacific Daily to mark the 60th anniversary of establishment of diplomatic relations between Nepal and China.
China has gifted 2.5 million of petroleum products to Nepal and also agreed to supply one third of its petroleum demands, breaking 40-year monopoly enjoyed by India in petroleum sector.
Sanjiv Gautam, Director General of Civil Aviation Authority of Nepal said that China has provided two small and medium aircraft to Nepal on grants.
These include a 50 seater MA 60 aircraft and another 413 E 19 seater aircraft.
China has also agreed to supply four more aircraft on soft loan to strengthen the capacity of the Nepal Airlines, the national flag carrier of the country, which is facing shortage of aircraft.