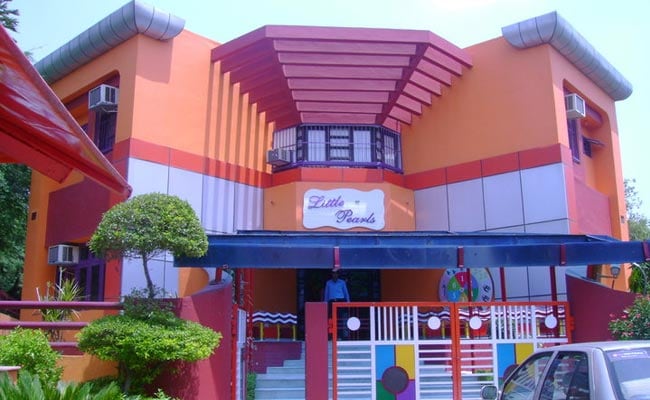 Highlights
'Little Pearls' may be paired as 'sister school' with one in Kunming city
Kindergartens could organise joint events, visits as part of the pairing
A delegation of Chinese Embassy in Delhi visited the privately-run school
New Delhi:
In a first for Sino-India ties, a kindergarten in Delhi is likely to be paired as 'sister school' with one in Kunming city as part of efforts to foster greater understanding of each other's culture, a top Chinese diplomat today said.
Describing children as the future "special envoys" of Sino-India ties, Charge d'Affaires, Embassy of China in India, Jinsong Liu, said that details in this regard are being worked out but from China side there is "no problem".
"China and India are good partners, good neighbours, and good friends. And roots of friendship are in the hearts of kids. In future, they will grow up to be our special envoys, bridges of our future friendship," Mr Jinsong said.
"We already have sister cities or states and other bilateral tie-ups but we still need to innovate and therefore this sister kindergarten concept as this would also help the children on both sides to understand the two countries well from a young age," he said.
Mr Jinsong led a delegation from the Chinese Embassy which visited private-run 'Little Pearls' kindergarten and discussed with school officials the groundwork for pairing it with Education Faculty No 2 Kindergarten in Kunming as 'sisters'.
"Kunming is a beautiful city is south-west China and known as the Spring City. The kindergarten there founded in 1911 and has 624 children and 112 teachers as of now. And, it is the first modern kindergarten in the history of Yunnan Province," he said.
"I hope you two could become sister kindergartens and hold international events jointly in the future. We are trying our best to facilitate visit of children and their parents to China as part of this new idea," he said.
June 1 is held in China as Children's Day and the diplomat also left a message on a public board for the children and teachers of the kindergarten located in posh Vasant Vihar area in south Delhi.
"The root of friendship in the hearts of kids will be the great harvest for China and India's future," the message read. According to an administration staff at 'Little Pearls', the kindergarten was founded about 20 years ago and today has a little over 100 children and it also caters to children of embassy staff in the national capital.
"This is my second visit to the school. This kindergarten enjoys high reputation in Delhi and in India. and, with over 100 children from many countries, it is like a 'mini UN'. Also, five children from the Chinese Embassy are also here," he said.
As part of a bilateral agreement signed in 2014, 'Visit India Year' in China was celebrated in 2015 and 'Visit China Year' in India is being marked in 2016. Presently, India and China have four pair of sister cities-- Delhi-Beijing, Bengaluru-Chengdu, Kolkata-Kunming and Mumbai-Shanghai.