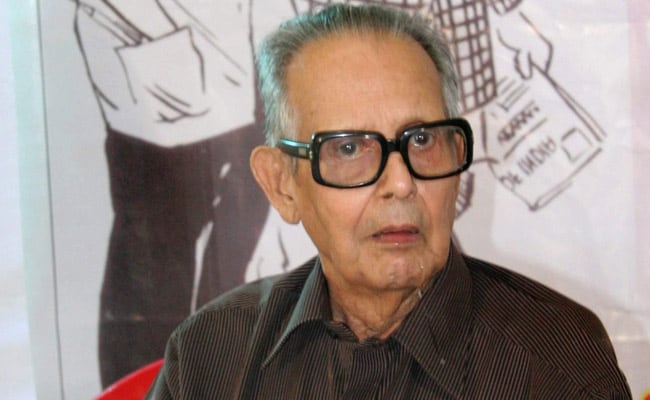 Pune:
Kamala Laxman, a well-known author of children's books and widow of legendary cartoonist RK Laxman, died in Pune on Saturday evening due to old age, her son said. She was 90.
Kamala Laxman is survived by her son Srinivas, daughter-in-law Usha and granddaughter Rimanika.
"She was not keeping too well and was suffering since my father's death last year. After his death, she had said 'I will join you soon'. It appears her wish was fulfilled today," Srinivas told IANS.
The funeral will take place on Sunday morning in Pune, he added.
With many children's books to her credit in the 1970s, Kamala was commissioned by the India Book House to write a series for children.
Among her notable books are The Thama Stories and her book Raman of Tenali & Other Stories, Thama and His Missing Mother, among others, many of which were illustrated by her husband, R.K. Laxman.
The Tenali Raman stories were serialised into 13 episodes and telecast on Doordarshan.
Born in Chennai, she studied in St. Thomas' Convent and later graduated from Delhi's Indraprastha College. She later studied interior decoration from Sir JJ School of Arts in Mumbai.