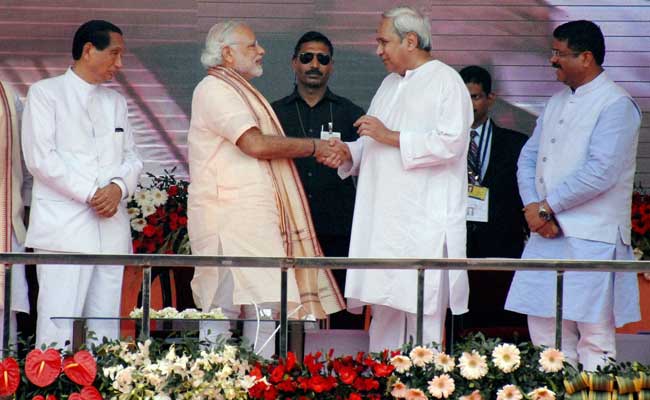 Paradip:
Odisha Chief Minister Naveen Patnaik today demanded special category status be provided to Odisha to fuel the state's growth and sought the Centre's cooperation for overall development of the eastern region.
"I expect the prime minister to accord special category status to Odisha so that we further fast track our growth momentum," Mr Patnaik, who spoke before Prime Minister Narendra Modi at the inauguration of the IOCL's refinery project in Paradip.
The issue has been raised time and again by Mr Patnaik's party Biju Janata Dal (BJD), which had also held a rally in Delhi to press for the demand.
Hoping that Paradip would emerge as the "industrial capital" of eastern India, Mr Patnaik said the refinery will revolutionise the energy scenario in the entire region.
"I congratulate Indian Oil Corporation Ltd (IOCL) for setting up this state-of-the-art refinery in Paradip which will go a long way revolutionizing the entire region s energy scenario," Mr Patnaik said adding the state government had all along been proactively supporting the project and had extended various benefits including tax exemption and deferment of sales tax.
He said the local people will be benefitted when ancillary and downstream industries come up. For this, the commitment of IOCL to make adequate petro chemical feed stock available is critical.
Drawing the prime minister's attention, Mr Patnaik said IOCL had announced four projects in 2014 of which work on one project had commenced. "IOCL should also start work on the other three projects," he pointed out.
Mr Patnaik also remembered his legendary father Biju Patnaik's contribution towards development of Paradip and industrialisation of the state.