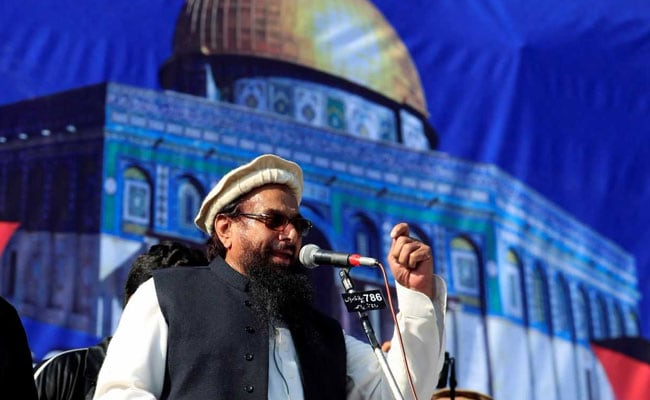 New Delhi:
A chargesheet has been filed against India's most wanted terrorist Hafiz Saeed for funding terrorist groups to create trouble in Jammu and Kashmir. Eleven others have been named in the chargesheet filed by the National Investigation Agency in a Delhi court.
The other wanted terrorist named in the NIA chargesheet is Hizbul Mujahideen chief Syed Salahuddin. Hurriyat leader Syed Shah Geelani's son-in-law Altaf Ahmed Shah is also among the 11 people named in the chargesheet.
The NIA said a case was filed on the terror funding matter in May last year and the first arrests were made in July. Investigators have been to 60 locations across Jammu and Kashmir, Haryana and Delhi to look for evidence of terror funding and have collected 950 incriminating papers and 600 electronic devices, the NIA said.
Some 300 witnesses have been examined during the course of investigation.
The NIA said analysis of the documents and digital devices show without doubt that the accused Hurriyat leaders, terrorists and stone-pelters have been carrying out attacks and orchestrating violence in Jammu and Kashmir under a "well-planned" conspiracy.
Terrorists groups based in neighbouring Pakistan have been supporting all the accused with funds to fight Indian forces, the NIA said.
Hafiz Saeed was put under house arrest early last year. The step was seen to have been largely under US pressure. But in November, days after the US Congress approved a bill to delink military aid to Pakistan and Islamabad's crackdown on the Lashkar-e-Taiba, Hafiz Saeed was released.
Pakistan's Prime Minister said "there is no case" against him in the country, using the honorific "sahib" to describe the terror chief who masterminded the 26/11 attacks in Mumbai nine years ago.
With inputs from PTI