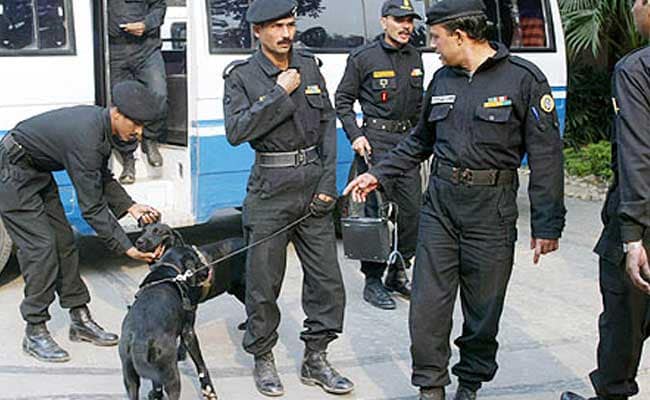 New Delhi:
The proposal to send the National Security Guard (NSG), a special forces unit under the Ministry of Home Affairs (MHA), to Kashmir seems to have hit a roadblock with most of the half dozen forces deployed there opposing the idea.
The MHA had sought opinion from forces on the ground, especially the Army as they are always on the forefront of all terror-related encounters.
"There is no immediate need to add a new force on the ground as there is already a thick presence of forces in the Valley which is why we are still mulling the move," a senior ministry official told NDTV.
The NSG recently sent a proposal to the MHA that they want a small unit of their house intervention teams (HIT commandos) to be posted in the Valley.
The ministry also felt that as part of the counterinsurgency operations in Kashmir, it would help the elite commandos to prepare for insurgencies in other parts of the country.
"They have latest equipment but they need practice on real-time basis and face real-life situations," said a senior ministry official.
"We have experience in close combats and such operations will allow us to bring down the number of casualties," a senior NSG officer told NDTV.
According to him, the Valley being classified a terror-hit region, the focus should be on urban core operation, urban warfare and room intervention.
The NSG's proposal is being considered by the MHA in the wake of security forces losing troopers in high-risk house intervention operations, used to neutralise holed up terrorists or fidayeens (suicide attackers) in densely populated localities.
Usually, security forces try to tire out terrorists by continuous firing using high-calibre weapons. The rate of firing is such that the structure collapses or catches fire with the holed up terrorists being collateral damage.
The NSG wants to be stationed in Budgam and Srinagar. But even the local police are opposing the proposal.
A few months ago, the NSG had trained commandos of the Special Operations Group (SOG) of Jammu and Kashmir Police (JKP) at its Manesar headquarters near Gurgaon for anti-terrorism operations.
Sources said the NSG's core efficiency so far has been in counter-terrorism, counter-hijacking operations and proximate security for the VVIPs. It was used in the 90s in limited operations in Kashmir.
However, in the last few years, the NSG was rarely used in anti-terrorism operations in Jammu and Kashmir and Punjab with Army Para commandos doing the job. In some of the operations, Indian Air Force's Garud commandos and Indian Navy's elite fighters Marcos were also involved in the Valley.