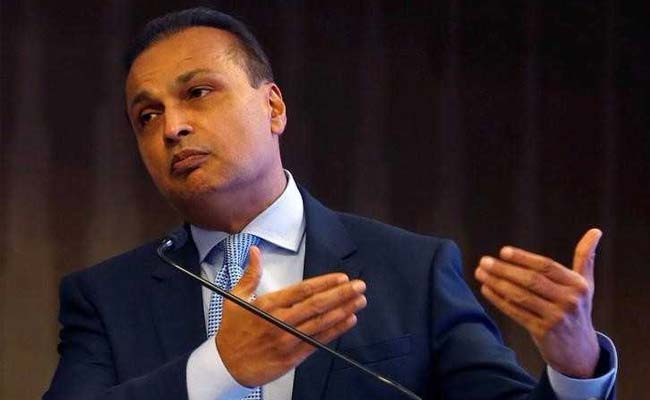 New Delhi:
Eight months ago, billionaire Anil Ambani wrote to Congress President Rahul Gandhi refuting allegations of his Reliance Group lacking experience to get the Rafale fighter jet deal and said the government had no role in French Group Dassault picking up his company as a local partner.
In a two-page letter written on December 12, 2017, Mr Ambani explained to Mr Gandhi, who has been attacking the government over the Rafale deal, why his Reliance Group bagged the multi-billion dollar project.
Invoking his family's "respectful relationship" with the Gandhi family over generations, Mr Ambani said he was "personally saddened" by the "unfortunate statements" against him and his group by several functionaries of the Congress party.
"Not only do we have the necessary experience but we are also the leaders in several important areas of defense manufacture," he said in the letter written on the last day of campaigning for the Gujarat assembly polls that was marked by political mud-slinging over the Rafale fighter jet deal.
He said Reliance Defence has the largest shipyard in the private sector at Pipavav in Gujarat and is currently building five Naval Offshore Patrol Vessels (NOPVs) for the Indian Navy and 14 Fast Patrol Vessels for the Indian Coast Guard.
"The decision of the Government of India to purchase 36 Rafale fighter jets from France was made through an inter-governmental agreement signed between the two countries.
"Also, all these 36 aircraft are being manufactured in France and will be delivered on a 'fly away' basis from Dassault manufacturing facilities in France to the Indian Air Force and no Indian company has any role to play," he said.
Dassault choose Reliance Group as its joint venture partner to meet the 'offset' or export obligation component of the deal and this was "an independent agreement between two corporate private sector entities, and Governments had no role to play in this matter," he wrote.
Mr Gandhi has been attacking the government on the deal which he claims was inked at a much higher price than the one the previous UPA regime had negotiated. Last week during the debate on the no-confidence motion in the Lok Sabha, he accused the government of changing the deal to benefit "one businessman".
Mr Ambani, in the letter, said his group's joint venture with Dassault was to make components and systems primarily for the aerospace and defence sectors.
"This joint venture with Dassault Aviation will lead to creation of thousands of jobs in India, imparting of valuable training and skill-sets to Indian engineers in aerospace/ defence manufacturing sector, and will also provide large scale business opportunities to hundreds of MSMEs, SMEs and start-ups in the country, and will further enhance our experience and skills," he wrote.
Also, Dassault would significantly contribute to high technology transfer and enhance overall defence manufacturing experience.
Mr Ambani said his father Dhirubhai built the world's largest integrated petrochemicals and refinery complex in India without even having a formal education, much less any experience or legacy.
"In his words, 'you have to be given an opportunity to perform. It's not experience but the mindset, dedication, and the purpose, of a strong India that should engage us all'," he wrote, adding that the facts he has brought out would be "helpful" to Gandhi.
Similar letters also went to other senior Congress leaders, including the party's communication department in-charge Randeep Surjewala.
In his letter, Mr Ambani asserted that not only did his firm have the experience but "we are also the leaders in several important areas of defence manufacture".
He said statements by Congress leaders have saddened him.
"I fully appreciate that in the midst of the heat and dust of political campaigning, as in the recent context of elections in Gujarat, a lot has often been said.
"Nonetheless, considering that my entire family and I, starting with my respected father, have had the privilege of enjoying a very respectful relationship with the Gandhi family over generations as well as the Congress party for the past more than four decades, these statements have saddened and hurt our sentiments," he said in the letter.