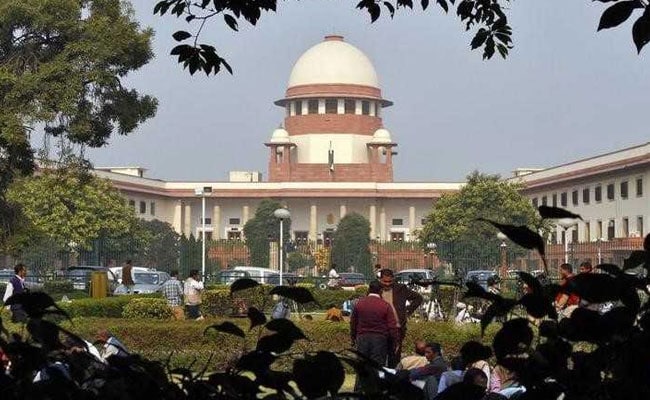 New Delhi:
The Supreme Court collegium's recommendation for the appointments of two lawyers, one of them a former top court judge's son, as judges of the Allahabad High Court has been returned for the second time by the government citing complaints against them.
The two lawyers are Mohammad Mansoor and Basharat Ali Khan. Mansoor is the son of former Supreme Court judge late Saghir Ahmed.
Justice Ahmed had headed a working group formed by then Prime Minister Manmohan Singh on Centre-State relations with special reference to Jammu and Kashmir.
The NDA government had on an earlier occasion returned the file recommending the two names, citing complaints against the candidates. But the collegium reiterated its recommendation, terming the complaints as frivolous.
Last month, the recommendation was returned by the government to the collegium for reconsideration, after keeping the matter pending for over two-and-a-half years.
After Justice J Chelameswar retired on Friday, the five-member collegium - a body of top five Supreme Court judges - will have to be reconstituted.
The collegium, with a new member, will now have to take a call on the two names.
The two lawyers have been regularly appearing as senior standing counsel in the Allahabad High Court.
Meanwhile, the government has also decided to return the name of advocate Nazir Ahmed Beig for elevation as the Jammu and Kashmir High Court judge. The names of three others - Wasim Sadiq Nargal, Sindhu Sharma and district judge Rashid Ali Dar - are being processed by the Law Ministry.
There was no immediate word on why Beig's name was returned to the collegium.