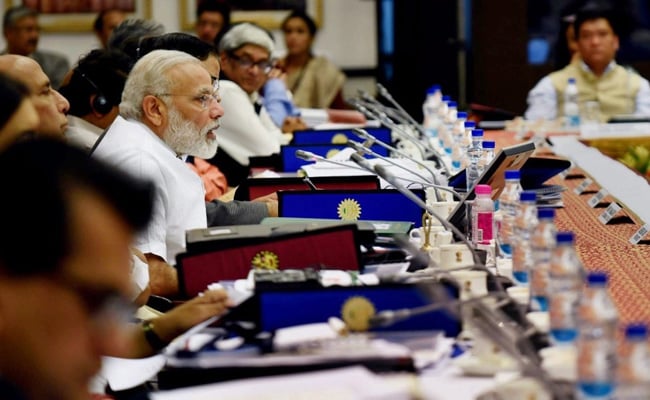 New Delhi:
Government think tank NITI Aayog has visualised a New India by 2022 which will be free from poverty, dirt, corruption, terrorism, casteism and communalism.
According to the document, New India @2022, presented by NITI Aayog Vice Chairman Rajiv Kumar at the Conference of Governors last month, India will be among the top three economies of the world if it continues to grow at 8 per cent until 2047.
According to this the documents released by the think-tank, the government will work towards connecting villages, with population over 500 residents and special areas with population around 250 residents, with all-weather roads by 2019 under Pradhan Mantri Gram Sadak Yojana (PMGSY).
All villages selected under Pradhan Mantri Adarsh Gram Yojana (PMAGY) should attain model village status by 2022.
Besides foreseeing to build 20 world class higher education institutions, the New India@2022 envisions a ''Kuposhan Mukt Bharat' and a Poverty Free India by 2022.