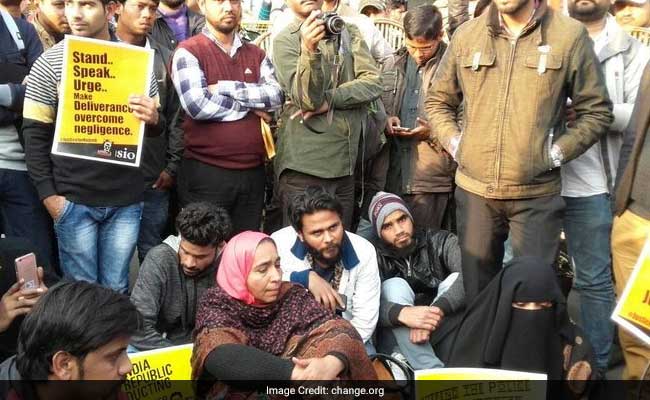 NEW DELHI:
The Central Bureau of Investigation will take over the probe into the case of the
missing Jawaharlal Nehru University student Najeeb Ahmad
, the Delhi High Court ruled on Tuesday,
weeks after it had rebuked Delhi Police for wasting time
.
A student of the university's School of Biotechnology, Najeeb Ahmad, 27, had gone missing on 15 October following an on-campus scuffle allegedly with Akhil Bharatiya Vidyarthi Parishad (ABVP) members the night before.
Najeeb's mother Fatima Nafees had approached the high court, complaining that the police were not making any "serious endeavours" to find her son, a first year post-graduate student at the university. It is a perception that was widely shared among student leaders in the university campus. Last November,
some of them had allegedly confined
top university officials including the vice chancellor to pressurise the administration to do more to locate the student.
On Tuesday, Delhi Police said it had no problem if the court wanted to transfer the probe to CBI. A bench of Justices G S Sistani and Rekha Palli transferred the case with immediate effect and told the CBI to task a senior police officer of the rank of Deputy Inspector General to supervise the probe. The court noted that Delhi Police had implemented all directions and suggestions given by them on previous hearings.
Delhi Police had set up a special investigating team to trace Ahmad last year, and transferred the case to the Crime Branch after they could not crack the case. The police had also
announced a Rs 10 lakh reward
for information that could help locate him.
At the hearing in March,
the high court lashed out at the police, observing that the investigating officer was wasting time and public money. "One way or the other we want an answer. If he is dead, say he is dead. We won't accept paperwork. Do whatever you have to. Find him," the court had said.
"If today it is Najeeb, tomorrow it could be anybody, just because he belongs to some other community or a political body," the judges had observed.