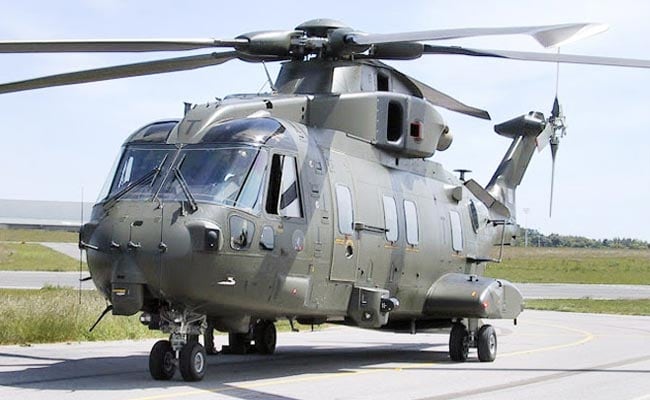 New Delhi:
The Central Bureau of Investigation or CBI has approached the External Affairs Ministry seeking help of diplomatic channels to get a copy of an Italian court's order in the AgustaWestland helicopter deal.
Sources told news agency PTI that the agency has completed domestic portion of its investigation in the case but judicial requests sent to eight countries are still pending.
They said the agency cannot react on the basis of media reports and any action will be possible after it gets the copy of the order issued by Milan Courts of Appeal--equivalent of high courts in the Indian legal system.
The sources said once the order, in Italian, is received, the agency will get an authentic translation done before taking note of the observations made by the court there.
The Milan Court of Appeals, which overturned lower court's order, sentenced Finmeccanica's former chief Giuseppe Orsi to 4.5 years in jail for false accounting and corruption in the deal of 12 VVIP choppers to India for over Rs 3,600 crore while former CEO of Finmeccanica's helicopter subsidiary AgustaWestland, Bruno Spagnolini, has been handed over four year sentence.
On January 1, 2014, India scrapped the contract with AgustaWestland for supplying 12 AW101 VVIP choppers to the Indian Air Force (IAF) over allegations of kickbacks by it for securing the deal.
The then UPA government had also barred Finmeccanica and its group companies from participating in any new programme of the Defence Ministry.
A case was registered by CBI against former IAF chief SP Tyagi and 12 others, including his cousins, for alleged cheating, corruption and criminal conspiracy in the Rs 3,600 crore VVIP helicopter deal, in which Rs 360 crore is alleged to have been paid as kickbacks.
The former IAF chief had strongly refuted the allegations against him.
CBI has alleged in its FIR that middleman Guido Haschke, through his Tunisia-based company, Gordian Services Sarl, entered into several consultancy contracts with AgustaWestland from 2004-05 onwards and, "almost on a back-to-back basis he also made consultancy contracts with the Tyagi brothers".
Under the cover of these contracts, Mr Haschke is alleged to have sent Euro 1.26 lakh (about Rs 1.06 crore) and Euro 2 lakh (about Rs.1.68 crore) to the Tyagi brothers.
The allegation against the former IAF chief is that he reduced the height of the VVIP helicopters so that AgustaWestland could be included in the bids.