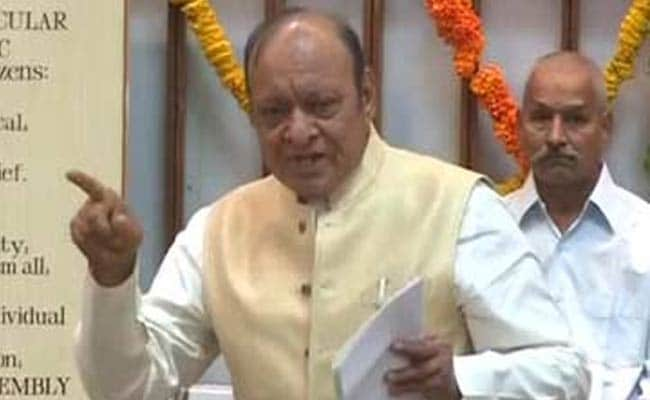 New Delhi:
CBI has registered an FIR against former Union Textile Minister Shankersinh Vaghela and six others incluing the then Chairman-cum-Managing Director of National Textile Corporation for the sale of prime property in Mumbai allegedly at "throwaway prices" to a private company.
CBI sources said an FIR has been registered against Mr Vaghela, former NTC CMD Ramachandran Pillai, and others for allegedly causing a Rs 1700 crore loss to the exchequer through the sale of NTC land in Parel.
Soon after registering the FIR, CBI today started searches at nine locations in four cities - New Delhi, Gandhinagar, Mumbai and Kolkata - including the residence of Mr Vaghela and others which are still going on.
The sources refused to give further details about search operation as it is still going on.
The FIR comes after over an year-long Preliminary Enquiry into the matter, the sources said.
Mr Vaghela, a senior Congress leader, is the Leader of Opposition in the Gujarat Assembly and also a former Chief Minister of the state.