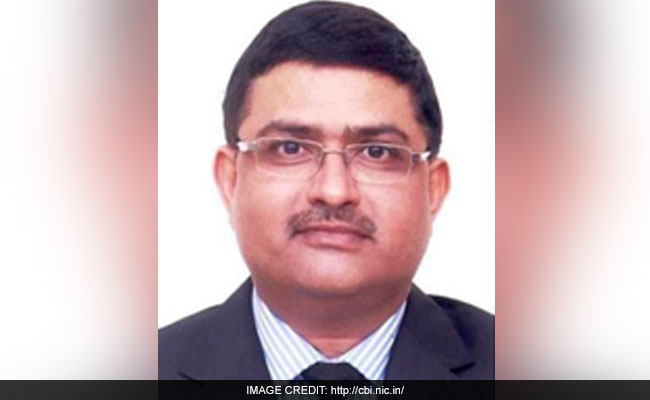 Highlights
CBI Director Anil Sinha retired, handing over the baton to Rakesh Asthana
Mr Asthana got elevated as the second-in-command in CBI 2 days ago
First time in 10 years that no new CBI chief has been named
New Delhi:
For the first time in 10 years and only the second time in the agency's history, the Central Bureau of Investigation or CBI will have no full time chief. Rakesh Asthana, a Gujarat cadre officer will hold additional charge after CBI chief Anil Sinha retired today.
Rakesh Asthana is said to be the Modi government's top choice for the post having been handpicked for the agency as soon as the BJP-led government took office in 2014. But the Indian Police Service or IPS officer of the 1984 batch is not even on the panel of about six officers in line to be the next chief.
The frontrunner based on seniority, Special Director RK Dutta, was removed from the race in a sudden transfer on Wednesday night to another department in the Home Ministry.
That made Mr Asthana, who is an additional director in the CBI, the number 2 in the agency after Anil Sinha. Mr Asthana is in charge of investigating important cases like the AugustaWestland chopper deal and CBI cases against liquor baron Vijay Mallya.
The committee that appoints the CBI chief - which has on it the Prime Minister, the Chief Justice of India and the Leader of Opposition in the Lok Sabha - has not yet met to decide on the next chief. The CBI chief is appointed for a two-year term; Anil Sinha completed his two years today.
"The competent authority has approved assignment of additional charge of the post of Director, Central Bureau of Investigation (CBI), to Rakesh Asthana, IPS, Additional Director, CBI with effect from the date of relinquishment of charge by Anil Kumar Sinha, IPS on completion of his tenure with immediate effect and until further orders," said an order issued by the Department of Personnel and Training.
The post of second special secretary was created in the ministry to accommodate Mr Dutta, whose transfer raised eyebrows since he was in charge of two sensitive corruption cases - the coal allocation case and the 2G scam cases. The Supreme Court has ordered that no officer connected with the two cases should be removed.
But government sources have argued that Mr Dutta was not an investigating officer in the cases and had a supervisory role and his being moved out would not impact the cases.