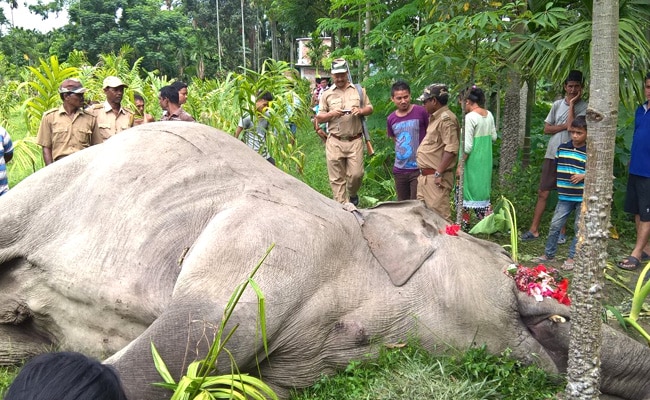 Highlights
Elephant killed in West Bengal's Alipurduar district in Dalgaon area
Was caught in fence set up by farmers by illegally tapping power cables
Don't condone killing, but must value human life: Mamata
Alipurduar:
An adult male elephant was killed on Saturday morning in Alipurduar district of West Bengal in the Dalgaon forest area. The elephant was allegedly electrocuted as farmers had set up an electric fence around their field by illegally tapping electricity from high tension cables passing through the area.
The incident takes the number of dead elephants in similar incidents up to five this year. A police complaint or FIR has been registered against the land owner at the Birpara Police Station in Alipurduar.
"We got information in the morning that the body of an elephant has been found in the Birpara area. We immediately rushed here. We found the body after arriving. The elephant is an adult. We are taking the elephant for a post mortem. After a post mortem we can confirm the exact cause of death. There are no external injuries but we have seen some burn marks on the trunk. Doctors will take a look at it," Ranger, Dalgaon Forest Range, Rajib Roy told reporters.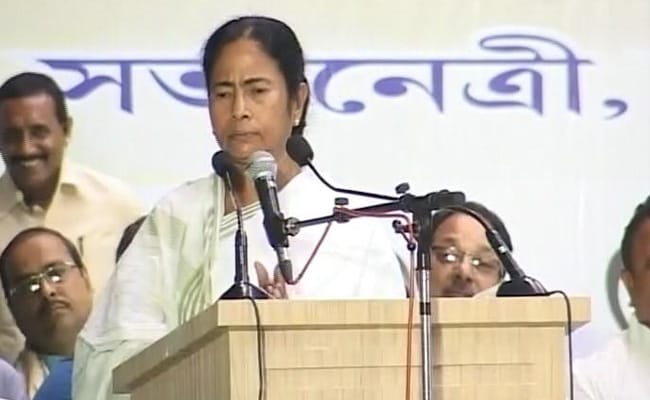 However, what may upset wildlife lovers is the response of West Bengal Chief Minister Mamata Banerjee who said that there has to be some action on elephants killing humans even though she is not in favour of killing elephants.
"I love environmentalists but I also love those who strike a balance. Elephants dying are a bad thing. You scream when an elephant dies but you are not moved when five people die. We have to have a policy. Elephants are coming in from Nepal and Dalma. I have to take some action. I am not in favour of killing elephants. But we have to have a policy to stop this. They keep filing cases in court. All development works is being stopped in the name of environment by filing court cases," Ms Banerjee said.