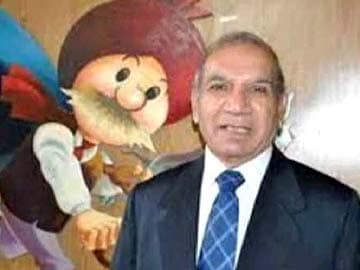 New Delhi:
Cartoonist Pran Kumar Sharma, who created the popular comic book character Chacha Chaudhary, died on Tuesday night of cancer. He was 75.
Born on August 15, in Kasur near Lahore, now in Pakistan, Pran began his career as a cartoonist in 1960. Nine years later, he created Chacha Chaudhary, a superhero-like, avuncular character loved by children through decades.
Pran also created other characters such as Shrimatiji, Pinki, Billoo, Raman and Channi Chachi, which are regularly published in Indian magazines.
He will be cremated at 2.30 pm today.
Among those who mourned his death was Prime Minister Narendra Modi, who described Pran as "a versatile cartoonist who brought smiles on the faces of people through his rich work."