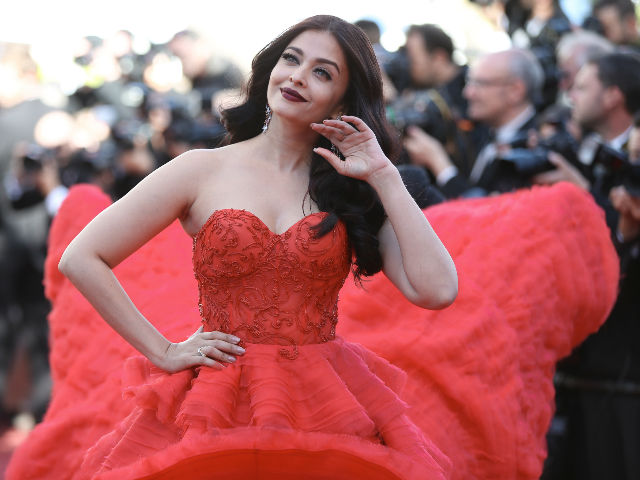 Highlights
Aishwarya scored perfect 10 for both her red carpet appearances this year
There will be many opinions because I'm a public figure: Aishwarya
Aishwarya wore Michael Cinco on Day 1 and Ralph & Russo on Day 2
New Delhi:
Actress Aishwarya Rai Bachchan has successfully completed 16 years at
Cannes Film Festival
. The 43-year-old actress represents make-up giant L'Oreal at the film festival and her red carpet appearance always been one of the most awaited, especially for her Indian fans and fashion critics. In all these years, Aishwarya missed the mark a couple of times but she said, "I've never made it the fulcrum of my existence. We are a public personality and
I know with social media, everybody has an opinion
. I am realistic, I recognise them. I am on the public platform so there will be opinions galore," reports news agency PTI. Last year, Aishwarya's purple lipstick caused quite a stir on social media and also became a favouite choice for memes. Aishwarya was speaking to reporters in a FaceTime interview from Cannes.
This year Aishwarya started off with Michael Cinco ball gown looking no less than a fairytale princess. Her second look, a
red layered Ralph & Russo gown
was simply amazing even though Aishwarya broke the unwritten rule of the red carpet of not wearing red couture. Aishwarya's off the red carpet looks for media interactions were stunning too - on Day 1 she stunned in a green Yanina dress and then in Mark Bumgarner gown and on Day 2 she looked stunning in a black pleated dress by Ashi Studio.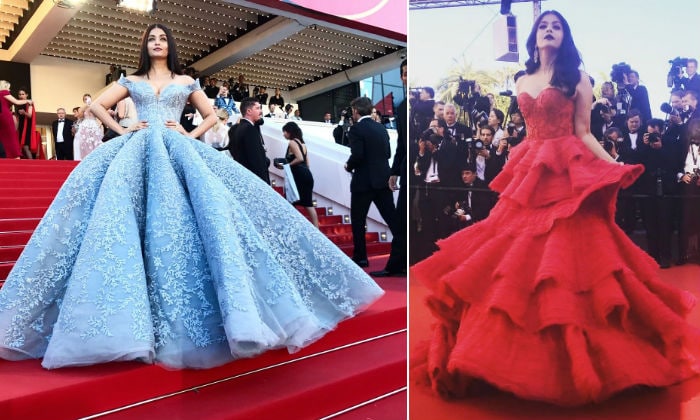 "I've always joked that I go with the flow and you all can enjoy the show. I know they (her stylists) will never do something which will make me physically uncomfortable. If I am, I won't go like that in front of the world. I've always been open creatively and have reflected that even in my choice of cinema. Once you see and recognize that about me, you know my dos and don'ts and know my openness to creative flair," she said.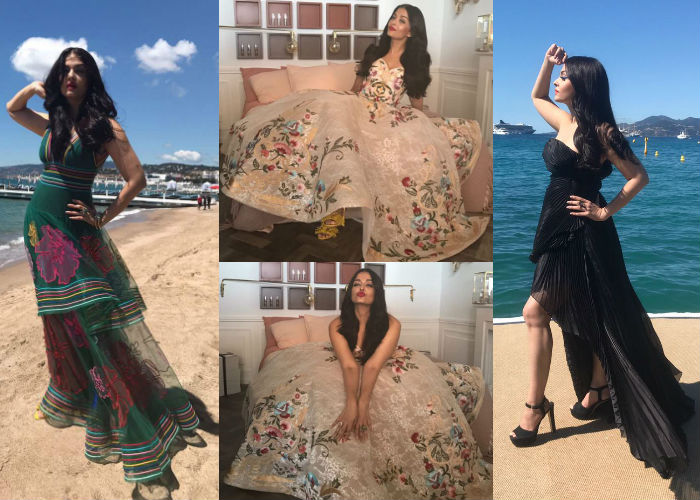 Of meeting fans at Cannes and the appreciation she gets back home, Aishwarya said: "There is so much love out there, I've been blessed that way that even if there are some fangs, there is far more love, hugs, kisses, excitement and admiration. I am so humbled by it."
This year, Aishwarya also presented her film
Devdas
for a select audience as part of the festival.
Devdas
first brought Aishwarya to Cannes Film Festival in 2002. "I was very touched when I got to know about this. It's personally always a pleasure for me to have
Devdas
viewed because I enjoy watching it till date. It's fun to recount that first experience and it's nice to share it with audience again," she said.
(With PTI inputs)