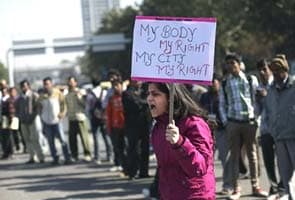 New Delhi:
This morning, the family of the medical student who died after being gang-raped by six men on a moving bus in Delhi said that they would like for new laws being framed on rape to be named after her.
"If the government names the revised anti-rape law after her, we have no objection and it would be an honour to her," said her brother and father.
However, sources in the Ministry of Home Affairs say that there are no provisions to name a section of criminal laws for somebody.
The attack on the student - and her brave fight to stay alive for 13 days - has stunned, shamed and provoked India into demanding better safety for women and tougher and more effective laws to punish crimes of sexual assault.
Confronted by unwavering public outrage, the government has set up a commission to study how to amend criminal laws to provide enhanced punishment for sexual offenders. The committee, headed by Justice JS Verma, has received 18,000 suggestions on email from the public. Leaders of political parties have also been requested by the government to send their comments to the same committee, which will submit its report in a month.
The government says the report will then be discussed in detail in Parliament.