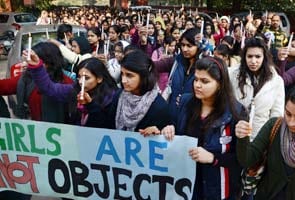 New Delhi:
The Supreme Court will examine whether a juvenile offender can be tried as an adult in extreme cases, a request made by a Public Interest Litigation or PIL today. The court said it will examine the validity of the Juvenile Justice Act. The case will be heard next on April 3.
A fiery national debate on juvenile offenders has erupted since the fatal gang-rape of a young student on a Delhi bus in December. Of the six men who were arrested, one says he is 17. While the five adults are being tried at a fast-track court, his case is being handled by a juvenile court, and he faces a maximum sentence of three years at a reform facility.
The police have said that the teen was the most depraved in the group of men who assaulted the student and her boyfriend with an iron rod before taking turns to rape her. Last week, the Juvenile Justice Board accepted a school certificate that shows he is under-18 as authentic, despite the police's objections.
The student's family, which met Congress president Sonia Gandhi and her son Rahul over the weekend, has reportedly shared their frustration over the relatively light sentence the minor will get if convicted for the brutal gang-rape, which triggered nationwide protests demanding harsher punishment for sexual offenders and swift justice for the student.
A commission of legal experts set up by the government amid that public outrage said it does not believe that the age limit for juvenile offenders should be lowered from 18 to 16, as that would not prevent crimes. "It's shocking to see what children go through in juvenile homes. Society is responsible for their abnormality," said Justice JS Verma, who headed the commission.
Get Breaking news, live coverage, and Latest News from India and around the world on NDTV.com. Catch all the Live TV action on NDTV 24x7 and NDTV India. Like us on Facebook or follow us on Twitter and Instagram for latest news and live news updates.