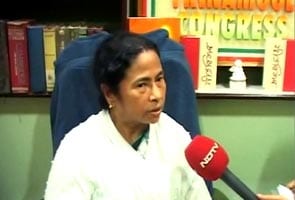 Kolkata:
The Calcutta High Court today ordered the West Bengal government to stop payment of a monthly stipend to thousands of imams and muezzins in the state.
Imams and muezzins are people who organise prayers in a mosque. Since April last year, Chief Minister Mamata Banerjee's government had been paying more than 30,000 imams in the state Rs 2500 per month and over 15,000 muezzins Rs 1500.
The state Opposition had slammed the move as a bid by Ms Banerjee to woo the minority community.
The court order today came in response to four public interest litigations (PILs) filed in May last year, including one by the state unit of the BJP.
Kanchan Chanda, the lawyer representing the state BJP, says the division bench found that the state government did not even pass an order to pay muezzins Rs 1500 a month but made the payments nevertheless. "So the division bench felt it was nothing but squandering of public money," he said.
Shahi Imam Barkati, a prominent figure in Kolkata, claims that the Wakf board was paying the stipend -- which is legitimate -- and not the government.
"I think the High Court could not understand the whole thing. Those who petitioned could not clarify to High Court," Imam Barkati said.
Others religious leaders of the community are preparing to go to Supreme Court and have contacted a lawyer known to be close to the Trinamool, Idris Ali, to take the matter forward.
Idris Ali said, "What Mamata Banerjee had done for the imams is absolutely correct. This order will be quashed definitely by the Supreme Court."
Opposition leaders have welcomed the court order saying it was a fitting reply to Mamata Banerjee's vote bank politics. In the Assembly polls of 2011, the swing in the Muslim vote away from the Left and towards the Trinamool Congress is viewed as largely responsible for Ms Banerjee's stunning victory.