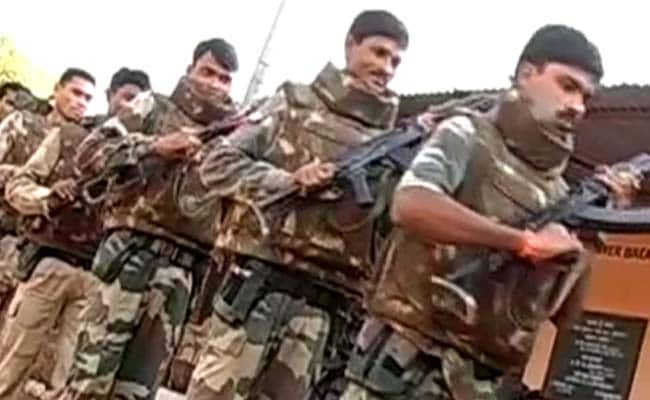 Nagpur:
A commando of Maharashtra's special anti-Maoist force was killed and at least a dozen others were injured in a landmine blast in Gadchiroli district.
The landmine, suspected to have been laid by Maoists, went off when 20 C-60 commandos were carrying out a combing operation in an armoured vehicle last evening near Bhamragad tehsil, a senior police official said in Gadchiroli.
Commando Suresh Talami, 26 from Bhamragarh succumbed to his injuries late last night. The injured have been shifted to Nagpur from Gadchiroli.
Maharashtra Chief Minister Devendra Fadnavis condoled the killing of the jawan in the attack.
"Saddened and pained to know about the land mine blast near Bhamragad in Gadchiroli in which one jawan from special C-60 force got killed."
"My deepest condolences to the family of brave Jawan Suresh Linga Telaami. Wishing speedy recovery to the injured soldiers. State government firmly stands with their family. All required help and support will be provided," Mr Fadnavis said in a series of tweets.
Also, a CRPF jawan and two Maharashtra Police personnel were injured in an exchange of fire with Maoist yesterday.
On April 24, 25 CRPF personnel were killed and six wounded in a dastardly attack in Chhattisgarh's Sukma district.