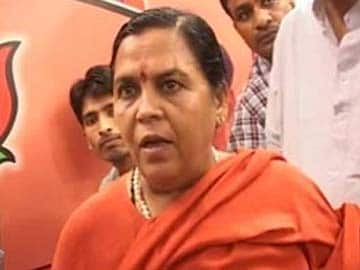 Dehradun:
Senior BJP leader Uma Bharti today said the reverses suffered by the party in assembly by-polls in Uttar Pradesh, Rajasthan and Gujarat should not be linked with Prime Minister Narendra Modi's popularity.
"Local factors must have been responsible for the party's performance in seats where it did not do well," she said while talking to reporters in Dehradun.
She said the party's by-polls performance will be reviewed in the party forum.
Replying to a question, she said it is wrong to link the party's show in by-polls to Narendra Modi's popularity.
"The by-poll result doesn't reflect the national mood. It has nothing to do with Modi's popularity," she said.
"According to a survey conducted just 10 days back, Modi's popularity post Lok Sabha polls has only increased. In fact if there were Lok Sabha polls under his leadership today we would have won more seats. So there must have been local factors like ticket distribution at work where we have not done well," she said.