Highlights
On January 29, Punjab National Bank complained to the CBI about the fraud
The CBI filed a case 2 days later against Nirav Modi, his wife and uncle
But the three accused had flown out of the country already
New Delhi:
By the time Punjab National Bank (PNB) had fully realised the scale of fraud by its officials to help
Nirav Modi
get credit from banks overseas without furnishing proper guarantees, the celebrity jeweller, his family and business partner Mehul Choksi had already left the country.
Nirav Modi took a flight out of the country on January 1 with his brother Nishal, who is a Belgian citizen. Nirav Modi's wife Ami, a US citizen, flew out on January 6 while uncle and associate Mehul Choksi left on January 4.
Mehul Choksi is the promotor of Gitanjali jewellers and one of the main accused in the case along with the others.
It was around the time they all left that
PNB
, India's second biggest government bank, discovered a colossal swindle aided by its officials at a branch in Mumbai.
The scam was revealed when a consortium of companies related to
Nirav Modi
asked for fresh guarantees for overseas credit last month. When the bank asked for 100 per cent cash guarantees in exchange for Letters of Understanding, the companies allegedly said they never did that before. On investigating, the bank uncovered Letters of Understanding issued illegally by officials who had since retired. Letters of Understanding are bank guarantees for lenders.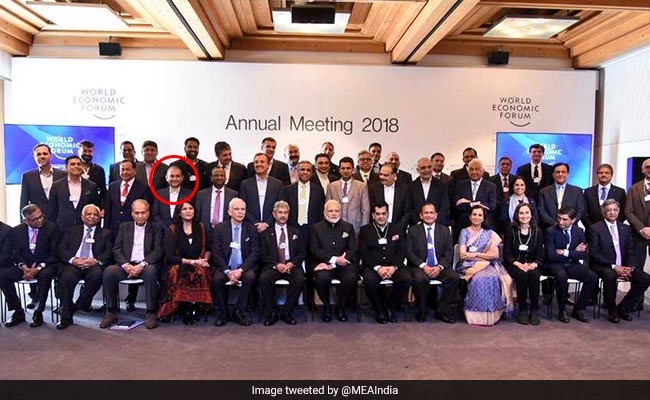 On January 29, the bank complained to the CBI about a
Rs 280-crore fraud
, officials said. The investigating agency then filed an FIR or formal case two days later, against Nirav Modi, his brother, wife and Mehul Choksi.
It was later that the CBI learnt that all four had gone abroad and issued a look-out circular in the first week of February. By then, it was too late. A look out circular asks airports to inform investigators about the entry or exit of accused persons.
The bank's investigation was on when Nirav Modi was seen in a group photo of Indian CEOs with Prime Minister Narendra Modi at Davos on January 23.
On Tuesday, PNB sent two more complaints to the CBI, saying the scam was worth more than Rs 11,300 crore.
The opposition alleges that
Nirav Modi
was allowed to leave the country and also share a photo-op with PM Modi even though the government was aware of the investigation. A whistleblower had written to the Prime Minister in 2016 and warned him about Mehul Choksi, comparing him to Vijay Mallya.