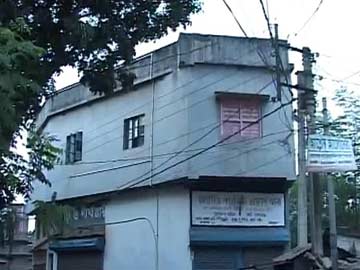 Kolkatta:
Probing the explosion in West Bengal which took place on October 2, a National Investigation Agency or NIA team on Sunday visited a Madrasa in Burdwan district, where people suspected to be involved in the incident were reported to have got militant training.
Six people, including two women, have been arrested in connection with the explosion at a house in the district's Khagragarh area. The blast killed two suspected Jamaat-ul-Mujahideen militants, and injured one.
The West Bengal CID, which was probing the incident before the National Investigation Agency (NIA) took over, came to know about the madrasa in Simulia area from the two women - Alima Bibi and Rajira alias Razia Bibi - arrested in connection with the case.
The NIA team, led by Inspector General of Police Sanjeev Kumar Singh and Superintendent of Police Vikram Kharate, visited the madrasa and inspected things.
The team was accompanied by Burdwan Superintendent of Police SMH Meerza.
"The team spent nearly an hour at the madrasa, where the two arrested women had received militant training, including how to fire a gun," said a police officer.
Following an order by a special NIA court, the central agency has taken over documents, case records and material seized by the state police and the CID.
The NIA has also deputed additional teams to Nadia and Birbhum districts and a few places in Assam to track, locate and apprehend people involved in the case.
Besides, the NIA has sought the public's cooperation in providing information relating to whereabouts of the accused people.