Lucknow/New Delhi:
Three days after police inspector Subodh Kumar Singh was killed by a mob protesting cow slaughter in Uttar Pradesh's Bulandshahr, Chief Minister Yogi Adityanath met with his family.
The police officer's wife, two sons and sister travelled from Etah to the Chief Minister's home in Lucknow for the meeting, which took place only after massive criticism after Yogi Adityanath did not mention the murder but focused more on cow slaughter at a security review meet.
Here are the Updates of the meeting of cop's family with Uttar Pradesh Chief Minister:
Inspector General Ram Kumar said police requires evidence to act. "We can only act on evidence. We need to forensically tests. It is not clear who shot the police officer, who shot Sumit (the second man killed in mob violence)," the police officer told NDTV.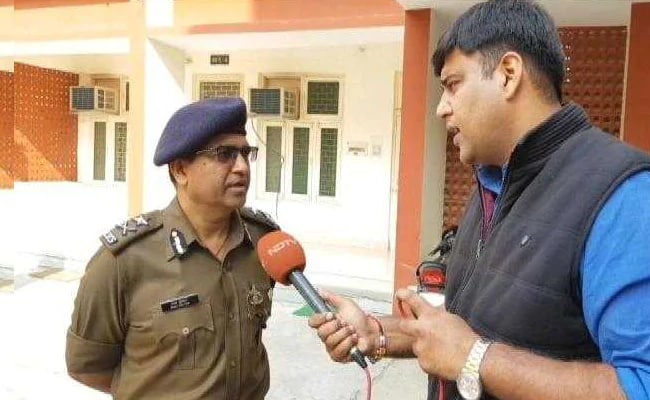 Three days after an UP inspector was murdered in mob frenzy over cow slaughter allegations, the main accused, Yogesh Raj, remains missing.
Yogesh Raj, a Bajrang Dal activist, has sent out a WhatsApp video proclaiming his innocence.
Three have been arrested. Four others arrested since the Monday incident are accused in a separate case of cow slaughter, which was filed by Yogesh.
Asked what message he would convey to the chief minister on Hindu-Muslim politics, the teen said: "Not just the chief minister, I would appeal to the entire country, please stop Hindu-Muslim violence. People get violent at the slightest provocation. People should understand and think, that they are bound by the law."
Subodh Kumar Singh's son put out a strong appeal against "mob culture" and "Hindu-Muslim" violence.
"Today my father has died. Tomorrow a mob could kill a top police officer. Then someday it will be a minister. Should mob-killing culture be allowed to go on like this? Absolutely not," said Abhishek Singh, speaking to NDTV's Ravish Kumar.
"I hope a day doesn't come when we are killing each other within India. Then Pakistan, China or whoever...they would not have to do anything at all."
Inspector Subodh Kumar Singh's elder son Shrey Singh said, "The chief minister has assured us that he will remain with us in this difficult time and will ensure justice for us. He said strict action will be taken against those involved."
Uttar Pradesh State Minister Atul Garg who met the family of Subodh Kumar Singh said, "The chief minister has decided that the government will pay off Rs 25-30 lakh loans taken by him for education and house."
"A college will also be named after Singh to recognise and remember his courage," he added.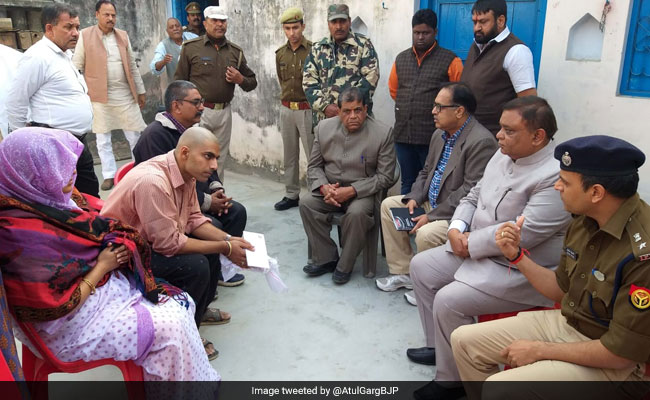 DGP OP Singh, who shared details of the meeting, at a media briefing informed about various relief measures that have been announced for the family of the slain official.
Mr Singh said, "It has already been said that family of the dead is being provided with a financial aid of 50 lakh rupees. Some bank loan was also taken by the family for the education of the children and the government will also take care of the same. In an informal way, we will be providing assistance to both the children of the dead for coaching. The wife of the deceased will also be provided with an extraordinary pension."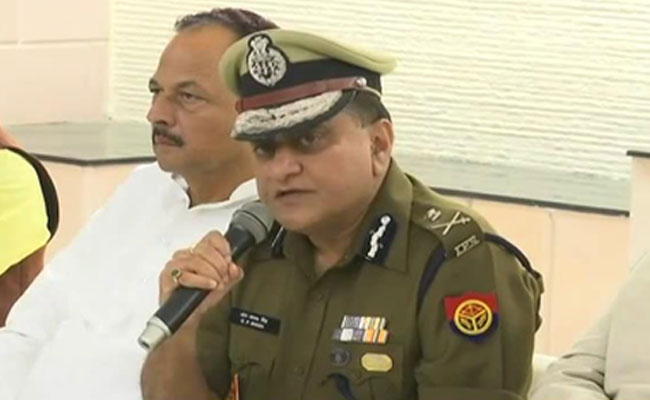 UP Government to name road, college after dead cop
The Uttar Pradesh Government today also announced that Jaithari-Kuraoli road leading to the village of dead police Inspector Subodh Kumar Singh in Etah, who was killed in Bulandshahr violence has been renamed to 'Shri Subodh Kumar Singh Shahid Marg.
An educational institute will also be named after the police inspector.
The inspector's son Abhishek told NDTV: "I plead with the society, people of my generation, please don't get into cow and communal politics. My father used to say above all, be a good citizen."
Shrey Pratap Singh, son of Police inspector Subodh Singh said, "We met the Chief Minister and he has assured us that we will get justice."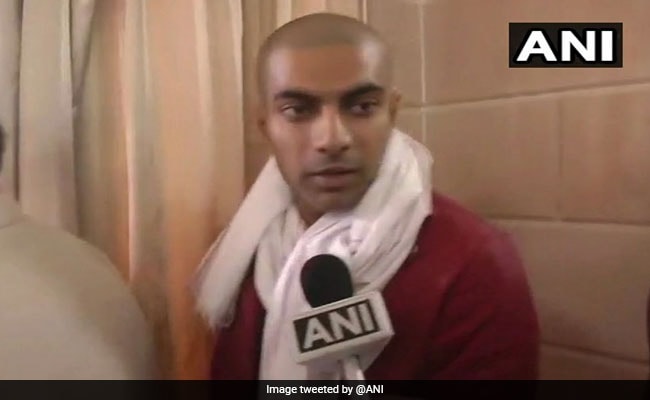 Chief Minister Yogi Adityanath ordered immediate arrests for cow slaughter, but reportedly said nothing on the murder of the police officer.
On Monday, Subodh Kumar Singh and his team were trying to control protests after cow carcasses were found in a forest when a mob went out of control, attacked the policemen with stones and shot the officer dead.