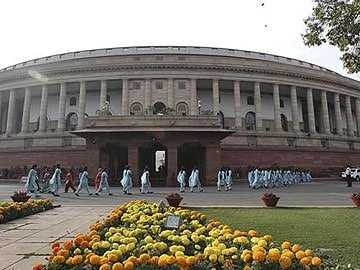 Delhi:
The country's new government introduced a reform-minded budget Thursday, vowing to lift economic growth to rates of 7-8 percent by promoting manufacturing and infrastructure and overhauling populist subsidies.
The budget for the fiscal year ending March 2015 is being closely watched as an indicator of whether Prime Minister Narendra Modi's government will act quickly to will deliver on promises to revive stalled economic growth.
Finance Minister Arun Jaitley outlined the broad strokes of the plan, which he said would be a departure from the "mere populism and wasteful expenditure" that has dragged down Asia's third-largest economy.
He said he would keep the government's budget deficit at 4.1 percent of gross domestic product this fiscal year. He indicated that would involve overhauling expensive subsidies for food, fuel and fertilizer that cost India's government some $40 billion a year. He gave no details other than saying the subsidies would be "more targeted."
Jaitley said the government could not rely only on spending cuts to reduce the budget deficit and should also work to spur economic growth back to 7-8 percent, which would result in higher tax revenue.
He said that a revival of manufacturing and building of new infrastructure are ways to provide jobs. He announced programs to promote investment in factories, roads and ports.
Jaitley also announced that limits on foreign investment in the defense and insurance industries would be raised to 49 percent from 26 percent.
"The people of India have decidedly voted for change," Jaitley said in opening his speech to parliament.
Modi's Hindu nationalist Bharatiya Janata Party swept to power in May after the most decisive election victory India has witnessed in three decades, ousting the long-dominant Congress party.
Voters were fed up with Congress' failure to curb runaway inflation and the wilting of growth rates to below 5 percent in the past two years, far below the average of 8 percent of the previous decade.
Get Breaking news, live coverage, and Latest News from India and around the world on NDTV.com. Catch all the Live TV action on NDTV 24x7 and NDTV India. Like us on Facebook or follow us on Twitter and Instagram for latest news and live news updates.