New Delhi:
As Home Minister Rajnath Singh arrived at Delhi's Safdarjung Airport to pay homage to the
10 paramilitary personnel who died in a plane crash
on Tuesday, a grieving daughter confronted him with tough questions.
"Sir, why does the soldier's family have to cry every time?" said Saloni, the daughter of Sub Inspector Ravinder Kumar, one of the 10 personnel killed yesterday. She had to be held back as she aimed a stream of questions at the silent home minister, who was seen wiping his eye at one point.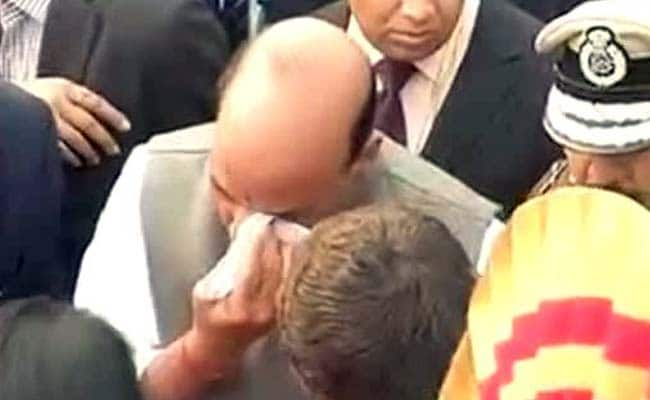 Nine BSF and one Sashastra Seema Bal personnel were killed when the B 200 Super King crashed through the boundary wall of the Delhi airport.
"Why sir? Why wasn't it a VIP plane? Why were they given such an old plane? It was an old aircraft. This is not right. Sir, please answer me. No, I want an answer right now," she wept.
The 22-year-old Beechcraft crashed moments after it took off for Ranchi at around 9.45 am on Tuesday. Reports suggest that the
pilot had noticed a technical snag
after starting the engine but was told to continue with the flight.
Minister of State for Home Kiren Rijiju, who was also present, said: "The families have been misinformed. The plan was completely airworthy. I used to fly on this plane."
The pilot,
Deputy Commandant Bhagwati Prasad Bhatt
of the BSF, diverted the aircraft from populated areas to prevent any civilian deaths.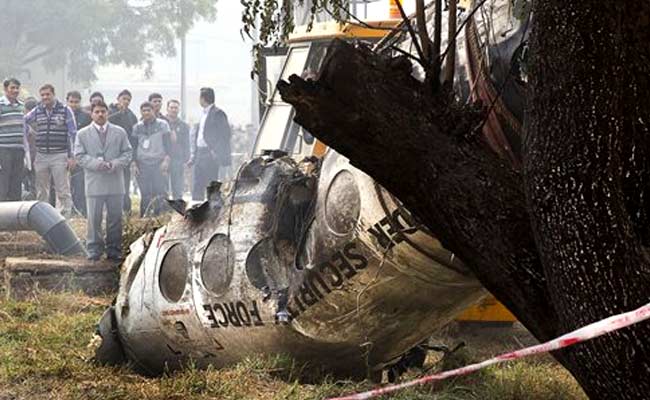 His co-pilot,
Captain Rajesh Shivrain
was the only officer of the border guarding force, Sashastra Seema Bal (SSB) working in the BSF air wing.
Captain Shivrain's family has alleged that the aircraft was old.
"I told Rajnath Singh that the accident probably happened because it was an old plane," said Wazir Singh Panwar, the father-in-law of co-pilot Rajesh Shivrain.
His daughter and Captain Shivrain's wife said: "My husband often used to tell me that the BSF should get new planes. This aircraft had gone for a long overhaul, which is why over the last year he wasn't flying much."
BSF Director General DK Pathak denied the charge, saying: "The aircraft was air worthy and had been used extensively during the recent DG Conference to ferry officers. It is incorrect to say that plane was old, the world over, aircraft fly for 40-45 years."
Get Breaking news, live coverage, and Latest News from India and around the world on NDTV.com. Catch all the Live TV action on NDTV 24x7 and NDTV India. Like us on Facebook or follow us on Twitter and Instagram for latest news and live news updates.