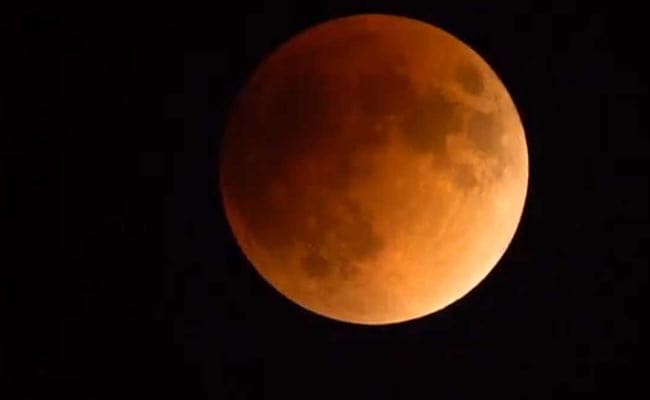 New Delhi:
Next month, the world will witness a rare astronomical spectacle as a blood moon will appear on the intermediary night of July 27-28, reports said.
The total lunar eclipse, which will last one hour and 43 minutes, is being touted as the longest of this century.
The eclipse will last nearly 40 minutes longer than the January 31 Super Blue Blood Moon, which was the longest total lunar eclipse of the year until then, express.co.uk reported.
The January 31 sighting of a "blue Moon" and a total lunar eclipse occurred in India for the first time after 1982.
The term "Blood moon" is used to refer to the red tinge on a fully eclipsed Moon.
During a blood moon, the moon is covered by a red to orange colour rather than completely disappearing when it passes through the shadow cast by Earth. This bizarre phenomenon is known as 'Rayleigh scattering' filters out bands of green and violet light in the atmosphere during an eclipse.
The eclipse will be visible only in the eastern hemisphere of the world - Europe, Asia, Africa, Australia and New Zealand.
People in Asia, Australia and Indonesia will get the greatest view of the eclipse during morning hours. Europe and Africa will witness the eclipse during the evening hours.