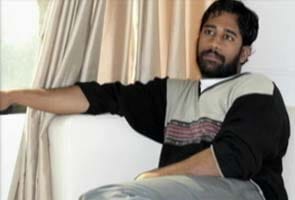 Ravi was a person we knew very little about at work, and yet he touched us all with his quiet presence.
As a new anchor on NDTV Metro Nation, I depended a lot on the support of the Production Control Room and Ravi was an integral part of it. Whenever I peeped inside before a show to say hello to all my PCR friends Ravi was invariably there smiling. He never said much beyond a "best of luck" or a hello but his presence was constant and comforting.
I often wondered how someone could work an early morning shift after having worked the evening shift a day before. But that was so like Ravi - dependable, consistent, and sincere.
Our exchanges were minimal but often left me wondering about what made him tick.
Once when I asked him when he had arrived at work that day, he casually said, "I haven't gone home for two days." It left me at a loss for words.
This was not a one-off instance. Ravi would often fill in for someone at work when the need arose even if that meant staying for long hours in office.
He was able to slip into most of the roles in the PCR, often managing the floor, audio, Astons, graphics etc but one never heard him crib about work pressure or boast about the hours he had spent at work.
I often wondered what drove this quiet, soft-spoken and polite young man but could never comprehend how someone could be so quietly committed to work without being competitive or boastful or both.
Perhaps Ravi loved work for what it was and found solace in it. Perhaps he was just too young to know about any other way to work. And young he was. Ravi was all of 23 years at that time.
I often travelled back with Ravi on our way back from work in the office cab and that's when I would try to converse with him. But those were very short trips and I wish I could have interacted more, if only to know how his day had been or what his plans were for the next weekly off.
He did manage to share snatches of his life in that time, little details that are now coming back to me; like how he had overcome several serious health problems early in life, how he managed to visit the gym despite the long hours at work and how he could control the audio in the PCR despite a hearing disorder.
These could have been serious problems for any other 23-year-old but Ravi seemed to take it all in his stride, with a smile.
He's on my Facebook friend list and we did exchange a few messages now and then. I only wish I could have spent more time to know him better and made the most of our short but valued acquaintance.
(The author worked for NDTV between 2008-09)