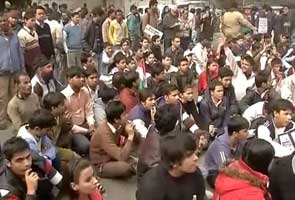 New Delhi:
Rohini Devasher, a 34-year-old artist and among the hundreds campaigning for stringent anti-rape laws in Delhi today, is livid that the President's son, Abhijit Mukherjee, has called the protesters "dented and painted" women.
This is Rohini's blog as shared with ndtv.com:
Abhijit Mukherjee is not only an elected representative, but the President's son. He has a certain responsibility and a public image. So to make such a statement is completely irresponsible and grotesque. Such views show a medieval, rather stone-age, attitude.
What did he mean by "dented and painted"? Are the protesters cars or something? And what sort of apology has he given? He kept defending himself on TV when he should have been embarrassed.
I hope there is no let-up in these protests because what we are fighting against is a deep-rooted societal malaise. Things won't change overnight; we have a long way to go.
Disclaimer: The opinions expressed within this blog are the personal opinions of the author. NDTV is not responsible for the accuracy, completeness, suitability, or validity of any information on this blog. All information is provided on an as-is basis. The information, facts or opinions appearing on the blog do not reflect the views of NDTV and NDTV does not assume any responsibility or liability for the same.