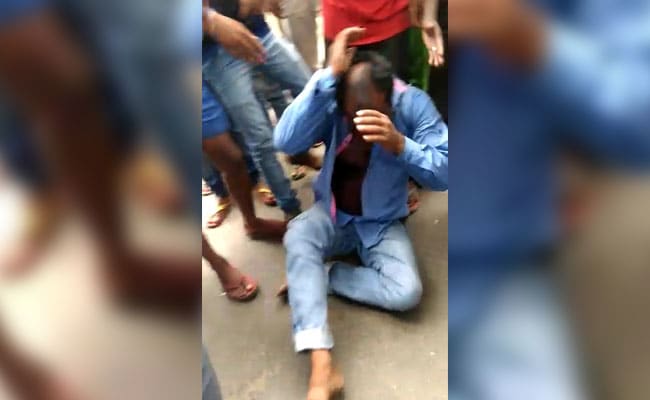 New Delhi:
Eleven people including a local BJP leader have been sentenced to life in prison for killing a meat trader in Jharkhand's Ramgarh last year on suspicions that he was carrying beef.
This was in June last year.
Jharkhand police had made the arrests within days.
The case was tried by a fast-track court.
According to the court, Alimuddin, also known as Asgar Ansari, Maruti car was stopped by a mob near Bazaar Tand area in Ramgarh district.
In a video that emerged later, Nityanand Mahto, the district BJP's media in-charge was seen dragging Asgar Ansari out of the car that a group of cow vigilantes had forced to stop near Ranchi, the police had told the court. The mob took over from there and mercilessly thrashed him. Asgar Ansari's car was also set on fire.
The police stepped in but by the time they were able to pull him away from mob, the meat trader had sustained serious injuries. He later died in the hospital.
The police had termed the incident a "premediated murder" saying the attackers had planned the incident beforehand and were looking for Ansari. They had also said that Mr Ansari, who hails from Hazaribagh, was "involved in some trading or business of meat".
The attack in Ramgarh came hours after Prime Minister Narendra Modi said that the killing of people by cow vigilantes is unacceptable. "Killing people in the name of gau bhakti (cow protection) is not acceptable," said the PM, adding, "No person in this nation has the right to take the law in his or her own hands in this country."
Just a week earlier, a 16-year-old Junaid Khan travelling home to his village in Haryana with his brother and two cousins after a shopping excursion to Delhi ahead of Eid were killed near the national capital.