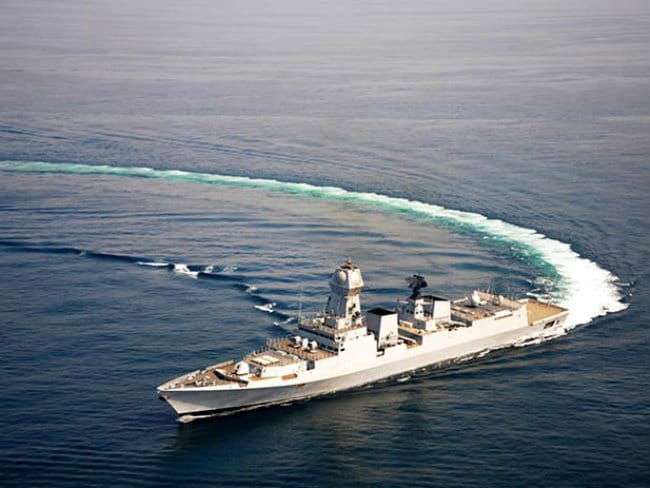 New Delhi:
With Japan invited to join the Indo-US naval exercise 'Malabar' after eight years, a similar activity with the Japanese Navy scheduled for later this year is likely to be called off.
Though no decision has been taken so far, defence sources said there was no point in doing a repeat exercise given the time and cost involved.
"A joint invite from India and US to Japan has been drafted. Japan will surely join the Malabar exercise scheduled for later this year. Hence, there is no point in doing a separate bilateral exercise with Japan soon after," the sources said.
The Malabar exercise is slated to be held in October in the Bay of Bengal. It is an annual training exercise conducted by Indian and American navies, which includes combat operations from aircraft carriers and other manoeuvres.
Japan had last taken part in the Malabar hosted by India in 2007. However, a strong reaction from China against the inclusion of Japan and Australia in 2007 led to the exercises being kept largely bilateral.
The decision comes after the three countries held their first-ever high-level trilateral dialogue last month which was attended by foreign secretary S Jaishankar, Japanese vice foreign minister Akitaka Saiki and Australian secretary of the Department of Foreign Affairs and Trade, Peter Varghese.
While they discussed a range of issues, including maritime security, freedom of navigation in the South China Sea and trilateral maritime cooperation in the Indian Ocean and Pacific Ocean topped the agenda.
Japanese vice foreign minister Saiki had said India, Japan and Australia are on the "same page" over increasing assertiveness of China in the disputed South China Sea.
Asserting that an aggressive posture was a matter of grave concern to his country, Mr Saiki had said the issue was discussed at length.