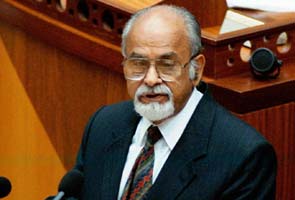 Patna:
Bihar government declared three-day state mourning on the demise of former Prime Minister I K Gujral after a brief illness on Friday.
Chief Minister Nitish Kumar said Mr Gujral's death has created a big vacuum in the politics of the country.
As soon as news of Mr Gujral's death came, Mr Kumar announced a three-day state mourning from Friday itself, an official statement said here.
As part of this, all the offices were closed and the national tricolour flew at half-mast in government offices.
RJD President Lalu Prasad, who was on his way to Supual in Bihar as part of his 'Parivartan Rally' from tomorrow, expressed sorrow over Mr Gujral's death.
"We are in deep shock over death of Mr Gujral. God give strength to his family to fight the tragedy," Mr Prasad said.
Mr Gujral contested from Patna in the 1991 mid-term Parliamentary polls as Janata Dal candidate with Mr Prasad's support but the election was countermanded following complaints of large-scale irregularities.