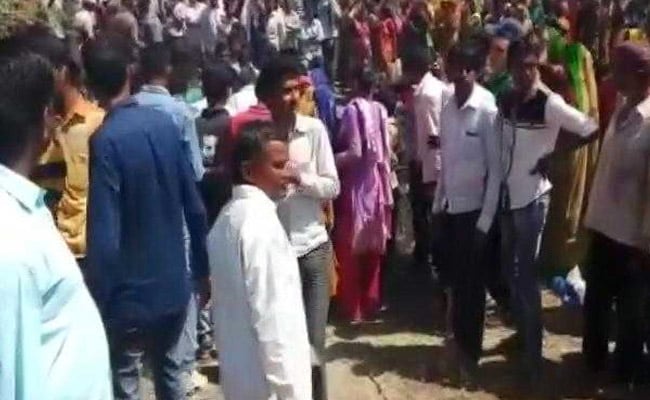 Highlights
Thousands of farmers protest against Gujarat government company
Company wants to take over land acquired 20 years ago for lignite plant
Company didn't do anything all this time, we cultivate on it now: Farmers
Ahmedabad:
About 50 farmers were today detained by the police in Gujarat as thousands of them protested against a government company taking over land at a village in the Bhavnagar district for a proposed brown coal plant. The local head of a farmers' group alleged that the police manhandled the protesters, including women and children, and fired tear gas shells and used sticks, injuring at least five people.
The Gujarat Power Corporation Limited had acquired over 3,000 acres of land from about 1,200 farmers across 12 villages under the Ghogha taluka in Bhavnagar around 20 years ago, to set up its proposed lignite plant. However, the company had not moved to build the plant in the area. The land had remained in the possession of the farmers who were cultivating it and recently took to opposing the company's bid to take possession of the land.
The company had sought police protection for its efforts to take the possession of the land when the clash erupted, Bhavnagar Superintendent of Police Dipankar Trivedi said.
"We detained around 50 people and fired about 50 teargas shells, and also baton-charged the protesters near Badi village," he said.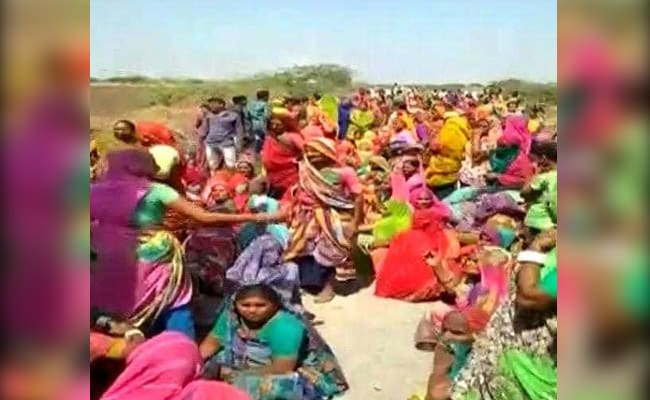 Narendrasinh Gohil, a local farmer leader and member of Gujarat Khedut Samaj, a cultivators' body, claimed that the farmers were carrying out a peaceful protest.
"As we carried out a peaceful protest march against the company's move to take possession of our land, a large number of policemen were deployed to prevent us. The farmers and their families, including women and children, came out in thousands to protest this (taking over possession of land)," he said.
The police manhandled protesters, including women and children, and in the process at least five persons were injured, alleged Mr Gohil.
At least 10 protesters detained by the police were women, he claimed.
The protesters have demanded the company to initiate fresh proceedings to acquire the contentious land as per the Land Acquisition Act-2013.
This was the third time the farmers resisted the company's move to take possession of the land.
The farmers from the affected villages had earlier filed a petition in the Gujarat High Court against the move, saying the company will have to initiate a fresh procedure to acquire the land under a new law enacted in 2013. The law states that an agency will have to initiate a new procedure to acquire land if it did not take its possession for more than five years after acquiring it.
The farmers' lawyer, Anand Yagnik, said, "The high court has completed the hearing but not passed the order, as the Supreme Court recently asked courts not to pass an order until inconsistent judgements in the matter are settled by its constitutional bench".
"No interim relief was granted to us in the matter," he added.