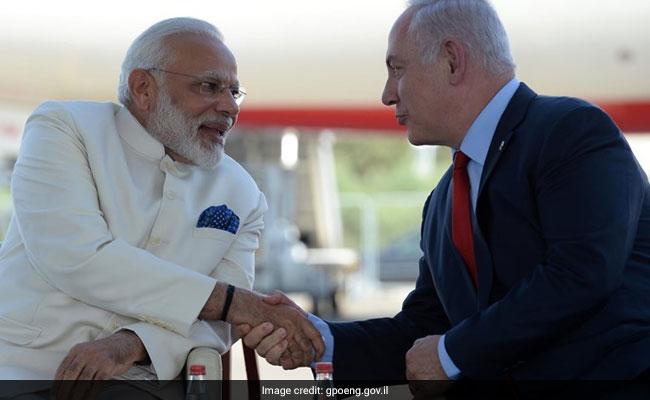 Tel Aviv:
"He speaks about you all the time," Israeli Communications Minister Ayoub Kara told Narendra Modi on Tuesday, reflecting the warm personal chemistry between Prime Minister Benjamin Netanyahu and his Indian counterpart.
Mr Kara made the remarks during his interaction with PM Modi who was being introduced to the Israeli ministers by Mr Netanyahu at the Ben Gurion airport just after his brief speech.
"Welcome sir," Mr Kara said when Mr Netanyahu introduced him to PM Modi, who had brief chats with most of the ministers.
"We like you so much. He speaks about you all the time," he told PM Modi, pointing his finger to Mr Netanyahu who describes the Indian Prime Minister as his friend.
PM Modi laughed on hearing this and placed his left hand on the minister's shoulder.
When PM Modi introduced Netanyahu to National Security Adviser Ajit Doval, the Israeli Prime Minister said, "Good to see you again. I am glad the day came fruition. You have something to do with it."
Mr Doval had travelled to Israel in early March to prepare the ground for the first-ever prime ministerial visit from India to the Jewish state.
Religious leaders of different faiths in Israel also met Prime Minister Modi at the airport.
"God bless you," the justice minister told PM Modi. When introduced to Modi, the agriculture minister said, "Salom, welcome. I want to make business (with India).
PM Modi smiled and responded, "You're most welcome."